As an artist, you have a unique creative vision to share with the world. A professional website is essential for displaying your art, connecting with clients, and showcasing your talent. Therefore, finding the right website builder is crucial. With so many options on the market, it can feel overwhelming to choose the best solution for your needs.
In this blog post, we will share tips and advice to help you find the perfect website builder and create a stunning portfolio website to showcase your artwork.
Selecting The Best Website Builder For Artists: Factors To Consider
Selecting the perfect website builder for artists may feel like finding a needle in a haystack. However, a few key factors can streamline your decision-making, ensuring you choose the best website builder for artists who want to put their creativity on display.
Here are four paramount considerations:
Ease of use: As artists, your primary work is to create and not wrestle with complex tech functionality. An intuitive website builder offers a simple, user-friendly interface that makes it easy to use. Building your beautiful online portfolio or artist website is as natural as sketching on a canvas, even with a free plan during a trial period.
Customization Options: Standing out in the sea of talents requires a unique digital presence. A top-tier site builder should offer wide-ranging customization options, allowing artists to mold their portfolio website to fit their distinct style. Ostmosis Labs provides various templates designed with the aesthetic needs of an artist in mind. Here, a free consultation is the cherry on the cake!
E-commerce Capability: If you are an artist who wants to sell art online, ensure your chosen website builder is decked out with robust e-commerce features. Ostmosis Labs helps you build an online store seamlessly, transforming your portfolio into a thriving hub where art enthusiasts can acquire your masterpiece. Its full-fledged online store capabilities empower you to transform your passion for art into a profitable endeavor.
SEO Feature: The best website builder would offer comprehensive SEO tools to enhance your site's visibility in the digital realm. After all, what good is a visually stunning website if it remains hidden from potential admirers? Ostmosis Lab's SEO features are designed to optimize your artist's website to rank higher in search engine results, thereby amplifying the reach of your work online.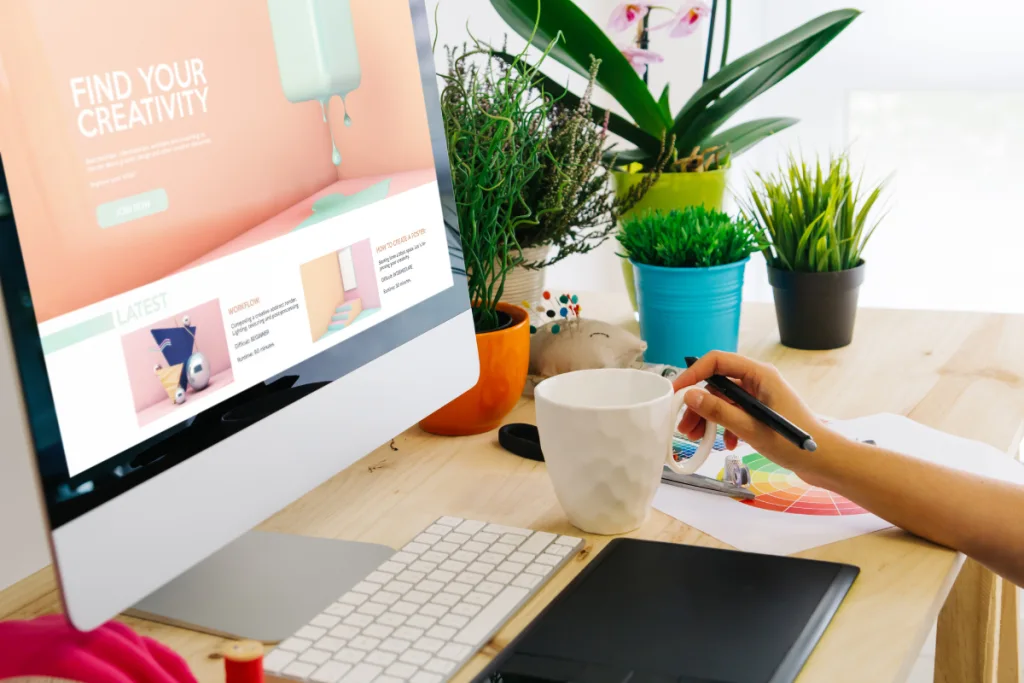 While free website builders may be enticing, don't underestimate the value of premium features tailored specifically for artists. The best website builder for artists should provide tools and also the confidence to build a website.
With its easy-to-use platform, customization galore, cutting-edge e-commerce tools, and superior SEO offerings, it is the ultimate destination for any artist who wants to create a unique, professional online portfolio and a beacon to showcase their work to the world!
Remember – the canvas is blank and waiting for your first brushstroke. Maybe it's time to try Ostmosis Labs for a free consultation and paint a digital masterpiece.
Tips To Create A Stellar Portfolio Artist Website In 2023 And Beyond
Pursuing a career as an artist demands a strong online presence in today's increasingly digital world. Your artist website is your digital canvas, your opportunity to showcase and sell your art to a global audience.
With numerous website builders for artists in 2023 and beyond available in the market today, here are some top-notch tips for creating your stunning portfolio website:
Keep it Simple: The best artist website builder offers a canvas for your work, not a distraction. With a clean, sleek, and intuitive website design, you create a virtual gallery where each piece speaks for itself. Choose a website builder that emphasizes simplicity. Keep the quirky fonts and loud colors at bay. Remember, as an artist looking to sell their work, your art is the superstar, not the website design.
High-Quality Images: A picture is worth a thousand words, especially when you want to sell your art. High-quality images take center stage in your portfolio. Therefore, choosing the best website builder for artists today that supports high-resolution images is critical. Your online visibility hinges on your art's virtual appearance. If it looks pixelated or washed out, so does your reputation.
Tell your Story: Like the soul behind every art piece, artists have a story that adds depth to their work. Don't hesitate to share your journey, inspiration, and artistic process when creating a new website. Choose a website builder with plenty of room for an engaging artist's biography on your page—the more personal, the better.
Easy Navigation: Viewers must navigate through your art website effortlessly. A stellar portfolio website builder offers well-structured and easy-to-use navigation features, ensuring visitors find what they need without confusion. It complements your showcase and makes purchasing as smooth as possible.
Update Regularly: A static website is a stagnant career. Fresh work keeps viewers engaged and returning for more. It proves you are an active part of the art community. Some of the best website builders available provide the ease and flexibility to update your portfolio routinely and launch a website that is sure to impress.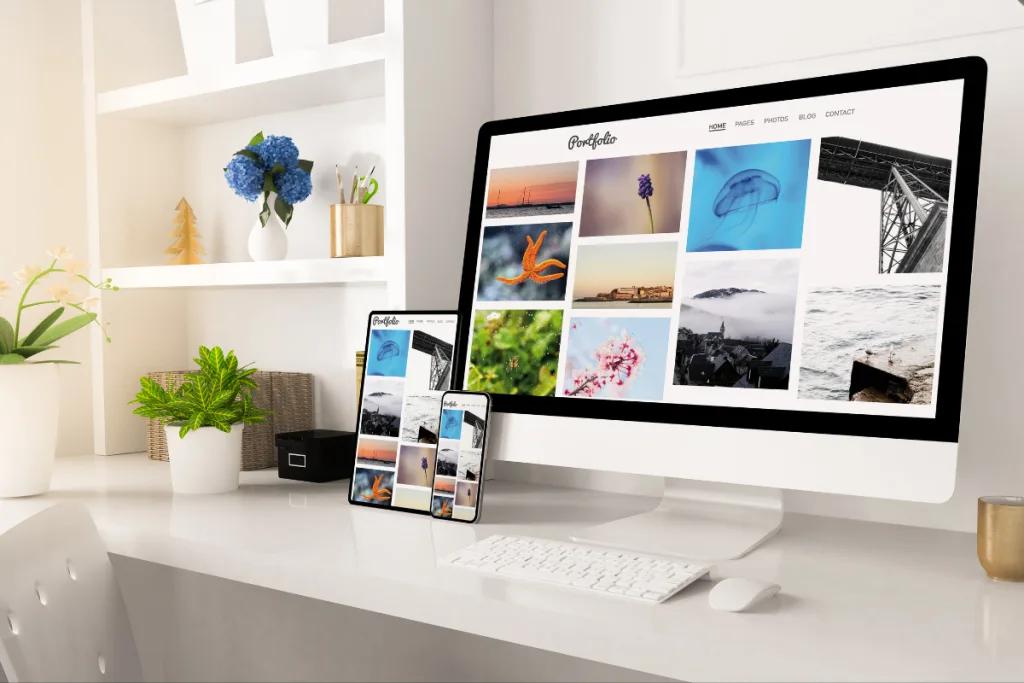 Build your artist's website from scratch using the respected website builders on the market. With essential features like artificial design intelligence and e-commerce capabilities, you'll become an artist who wants to sell and showcase their work effectively.
As you follow these tips, remember the ideal website builder for artists offers the best value for money. A solid website builder for artists should support your goal, whether it's to sell, display, or tell your story.
Therefore, if you're an artist ready to take your work to a global stage, explore Ostmosis Labs. Build an online portfolio, create the most popular website that mirrors your creativity, and capitalize on the potential to sell art confidently and in style.
Choosing the right website builder takes time and research, but it's essential for creating a top-notch portfolio website that reflects your creative vision. By following these tips, you can find the perfect platform to showcase your work, grow your online presence, and connect with clients and potential buyers.
Happy website building!