A robust online presence is no longer optional but mandatory for success. Whether it's a mom-and-pop diner, a boutique store, or a digital startup, every business needs a professional and engaging website. For small business enterprises, making this a reality depends on picking the right design company. This guide dives deep into what to look for in a website design company and how to make an informed choice.
Choosing the right web design company can chart the path between becoming a forgettable entity or establishing your brand as heralding the best website in the market. This blog aims to guide you in selecting web design services adept at custom website design and development, delivering a responsive design for your new website while ensuring the best SEO practices.
Define Your Goals And Vision For Your Small Business Website
Getting your small business noticed and respected in this digital sphere begins with a well-defined vision and clear goals. This includes:
Understanding Your Website's Goals: Set clear objectives to drive sales, attract more visitors, or foster user engagement. These aims will guide your journey in creating the best website for your small business.
Envisioning Your Website: Imagine the user experience, the look and feel of the responsive design, and the functionalities your website would need to serve your customers best.
Communicate Your Vision Effectively: Build bridges with potential web design companies like Ostmosis Labs and share your vision. Your goals will guide their design and development process, ensuring every aspect of your new website aligns with your priorities.
Through effective communication, top web design companies can put their web design services to work, creating a unique, custom website that exemplifies your brand while facilitating growth. With a clearly outlined vision, your small business website becomes a dynamic entity, ready to drive success in the market landscape.
Web Design Budget Considerations
When opting for a small business website design, budget considerations are essential. Keep the following in mind:
Importance of Cost Consideration: Small business owners often work with tight budgets; therefore, understanding your financial constraints ensures your website design project is viable and sustainable.
Comparison of Prices Among Vendors: Reach out to various web design agencies to gather quotes. Comparing proposals helps you find the best web design companies that align with your budget, ensuring the best small business website design without overstretching your resources.
Emphasis on Quality over Lowest Price: Don't sacrifice the quality of your website for the cheapest offer. Invest in a professional website from a reputable design agency specializing in small businesses to grow and promote your business better.
While adhering to budget constraints, prioritize working with design companies for small businesses that understand your goals, provide the latest web design services, and help ensure your small business's success in 2023 and beyond.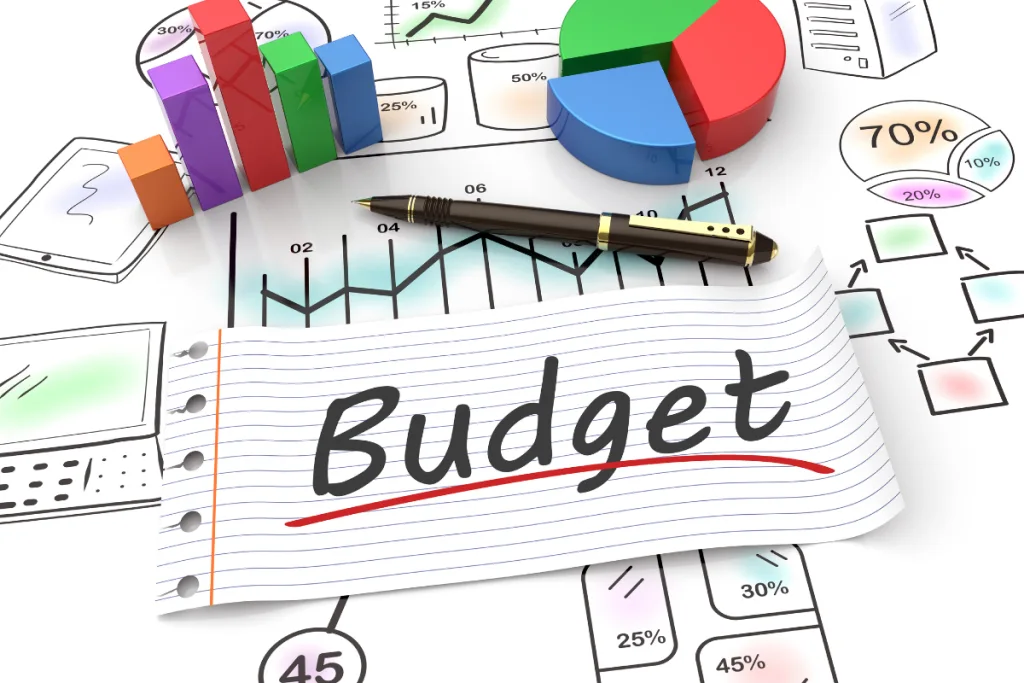 Evaluating The Portfolio Of Web Design Companies
Choosing the perfect web design partner for your small business website is crucial. To ensure you select the best, consider:
Importance of Examining the Portfolio: Exploring the web design company's portfolio allows you to understand their style, capabilities, and previous work, ensuring they match your specific website needs.
Evaluation of Company's Style & Capabilities: Review their previous websites, assessing the responsiveness, visual design, and user experience. This will provide an insight into the quality of their web design services.
By scrutinizing a web design company's portfolio, you can be confident that your small business website will receive the design and development it deserves. With the right web design partner, you can expect a custom website that captures your brand identity, resonates with your audience, and drives growth in the 2023 and beyond market landscape.
The Importance Of Responsiveness And Communication In Web Design
Clear communication and responsiveness are key in the website design process. Look out for the following:
Importance of Responsive Communication System: Opt for website design companies with a track record of prompt responses. Timely communication will ensure your small business web design project runs smoothly and adheres to your timeline.
Communication Preferences and Responsiveness Evaluation: Gauge whether the company's communication style complements yours. Evaluate their response times, clarity, and quality of communication.
Building a professional website for your small business in 2023 and beyond involves more than just technical expertise. It requires a web design partner who understands your business goals, respects deadlines and communicates effectively.
Task them to implement the latest web design trends and ensure your website promotes your business and helps you grow. Solving small businesses' challenges must be at the heart of their service offering.
Technical Expertise: Choosing The Right Web Design And Development Partner
Another critical aspect to consider is the web design company's technical expertise in designing your responsive small business website. Let's break that down:
Assessment of Technical Capabilities: It's essential to evaluate the company's depth of technical knowledge. Ostmosis Labs offers comprehensive web design services, from custom website design and development to top-tier website hosting.
Familiarity with Latest Design Trends & Technologies: The best website isn't just functional; it's also innovative. Ostmosis Labs stays up-to-date with the newest web design trends, ensuring your small business website design is both modern and engaging.
Choosing a web design company equipped with robust technical expertise ensures that your small business website will be visually appealing and tick off all the right boxes in terms of functionality, user experience, and future readiness. It makes a world of difference on your journey to creating the best website for your business.
SEO Knowledge — A Must In A Website Design Partner
Selecting the web design partner for your small business must be a carefully considered strategy. Ensuring they understand the importance of Search Engine Optimization (SEO) is essential.
Importance of a Website's Visibility: Your small business website design needs to be visible in the crowded online space to promote your business. Ostmosis Labs' SEO mastery helps your site not just exist but excel online.
Understanding SEO: Ostmosis Labs' teams aren't just website designers; they deeply understand SEO. Their web design process considers multiple aspects of web design for optimal visibility: Metadata, ICRA, keywords, and beyond.
Your web design partner must deliver an aesthetically pleasing platform and a powerful tool that works tirelessly to enhance your online presence in the competitive landscape of small businesses. With Ostmosis Labs, you can build a website from scratch that's ready for tomorrow.
Ongoing Support And Maintenance: Ensuring Web Design Sustainability
Launching your new website marks the start of its journey, not the end. In your ongoing quest for the best website for your business in 2023 and beyond, consider the following aspects:
Necessity of Maintenance, Updates, and Support Post-launch: A website is akin to a living entity that needs constant nurturing. This entails regular updates, maintenance, and dedicated support covered under the Ostmosis Labs 365 Package.
Continuation of Support from the Web Design Company: Ostmosis Labs, a top web design and development company, offers "Continued Support". You can always control the website while having expert backup whenever needed.
Remember, for crafting the best small business website design, you need a dedicated partner like Ostmosis Labs, who not only offers you custom website design services but is also there for you long after the launch of your website.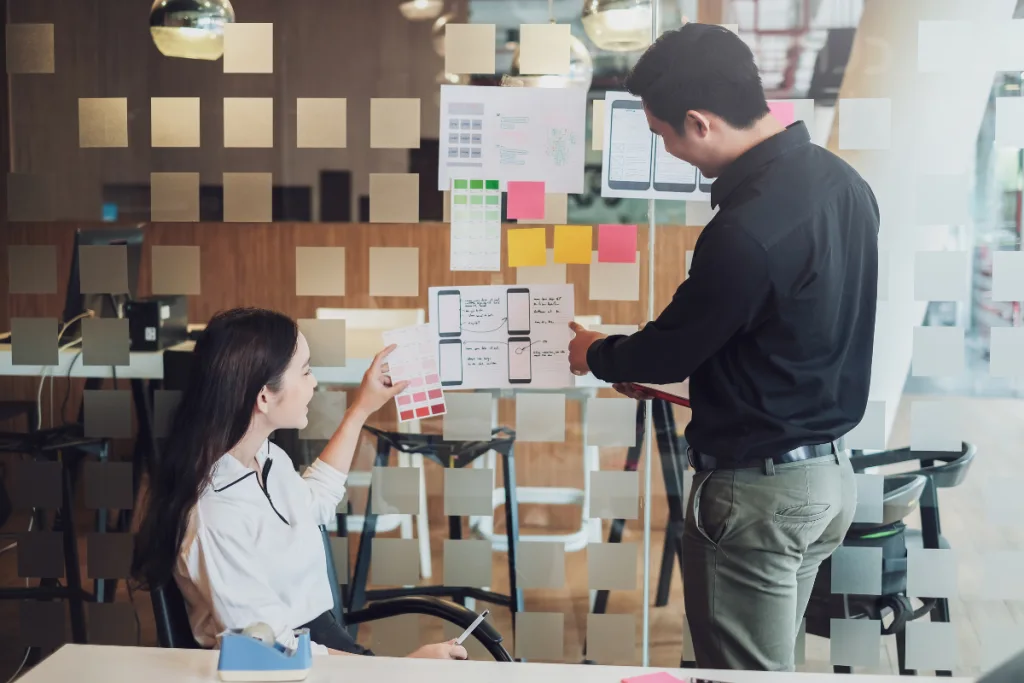 Reviews and Testimonials: Gauge The Reputation Of Web Design Companies
A critical aspect of selecting website design companies for small businesses is exploring reviews and testimonials. This part of your research will reveal vital information about their reputation and work ethics, providing valuable insights for small business owners.
Importance of researching client reviews and testimonials: Gaining firsthand knowledge of the web design agency's professionalism and competence will help you understand their business goals and best website design practices.
Understanding the web design company's reputation: By gathering feedback from previous clients, you can gauge the agency's commitment to helping small businesses grow and deliver top-notch designs, all crucial elements for finding the right web design agency.
Consider reviews and testimonials as your guiding compass in web design options. This invaluable information will help you navigate the design process and find the perfect fit for your small business website design project.
As we wrap up, remember your chosen web designer is not just a service provider but your partner in growth. Choose wisely to ensure your small business's vibrant and functional digital presence.