Having a solid online presence is important for any business in the digital age. Why? Because the modern business landscape is no longer just brick and mortar. It's a world where customers interact with businesses online. In this arena, a professional web designer is not just an accessory but a necessity. This is where a web design agency comes in.
A focused web design agency like Ostmosis Labs ensures your startup stands out in the overwhelming internet crowd. From constructing your custom website to boosting website traffic through strategic web development, these agencies bring success closer to your digital doorstep.
Whether the need is for UX design, graphic design to enhance engagement, responsive design suitable for all devices, or even taking your new website to the next level with award-winning web design – all are taken care of under their professional umbrella.
Are you considering outsourcing your web design project? Or perhaps rely on a WordPress web design as a feature-rich platform for your brand's website? Maybe your top-notch designs require seamless UI design or even an experience design to resonate with your users? Whether you need a comprehensive design and development service or a striking digital presence, Ostmosis Labs, a full-service agency, fits the bill perfectly.
Intrigued? Stay with us as we unpack why choosing the right web design agency is the game-changer your startup needs. Remember, in this digital race, the best-prepared player wins. Can you afford not to be on top?
The Digital Age And Business Startups
In just a few decades, we have transitioned from the industrial to the digital age – a change that has drastically transformed business models and startups' operations. Let's dive into this exciting evolution and understand why a strong online presence is so pivotal.
Startups – The Digital Evolution
From Physical to Virtual: The era of physical-only corporations is fading. Thanks to web design and development, successful startups are now defined by their absorbing online presence. If your business isn't online, it's as if it doesn't exist.
Tech Helps Narrow the Gap: Powerful technologies such as responsive design, UI design, and UX design mean that startups can rival even the most established brands in terms of perceivable quality online.
Swift Business Processes: A web design agency can revolutionize startup operations. Imagine tasks that would normally take days being automated and completed within seconds on your new website – delightful, isn't it?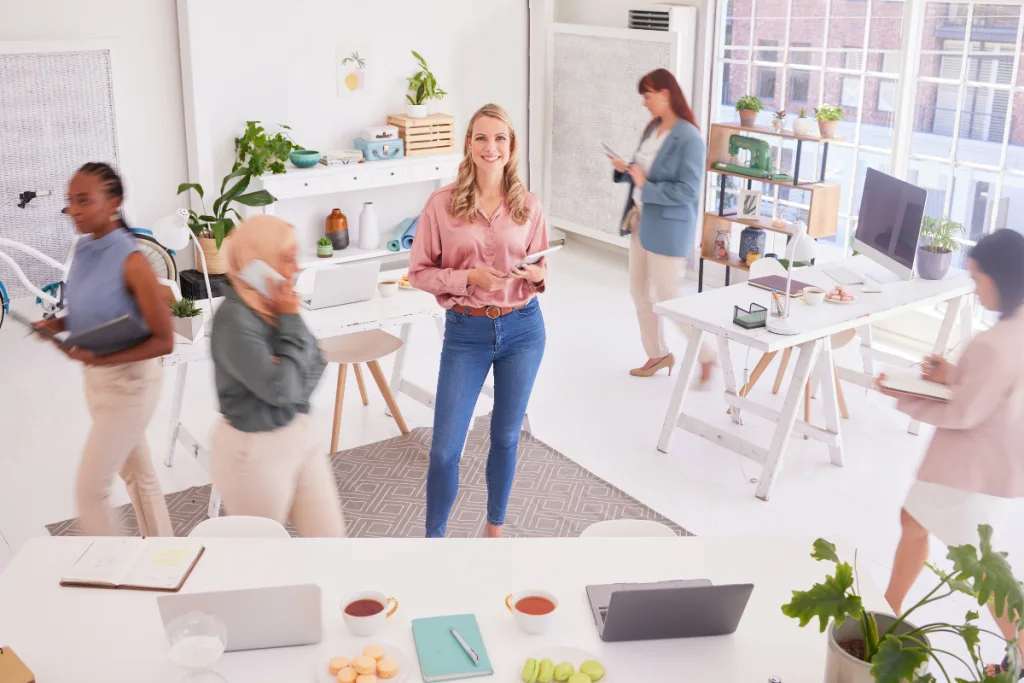 Why A Strong Online Presence Matters
Custodian of your Brand's Image: Your website is the digital façade of your business. A well-designed website gives the impression of a successful, customer-focused business.
Driving Traffic: Through professional web design, businesses can generate increased interest, engagement, and traffic. Partner with a web design company that knows how to optimize your website design for traffic.
Customer Interaction: With features like chat systems and customer service bots, online presence allows for around-the-clock customer interactions, increasing satisfaction and loyalty.
Sales and Marketing: A digital marketing agency can help your business reach vast audiences through effective online marketing strategies, converting clicks to customers.
Scalability: An online platform allows businesses to grow at their own pace – it's easy to update and expand without significant physical resources.
Choosing The Right Web Agency
Choosing the best web design agency is key to achieving these benefits. Here's what they offer:
Custom Website Design: A good design team can create a custom website tailored to your unique business needs and goals.
Experience Design: Effective website design is not just about aesthetics. It's about creating an unforgettable customer experience – a blend of looks, ease of use, and functionality.
Web Development: An agency focused on development can help you build complex features such as an online store or booking system.
So, in this rapidly evolving digital era, the business concept has transformed. It has moved from physical stores to a small screen in everyone's pocket. To stay relevant, startups need to harness the power of web design services from the best web design companies.
With a strong online presence fueled by sterling web design and development, the possibilities for growth are limitless. Armed with this understanding, let's explore how to select the ideal web design agency for your startup.
Importance Of A Web-Designed Website
Like a beautifully outfitted storefront, a professionally designed website makes all the difference. Why? Because 94% of first impressions on your website are design-related. That's the power of professional web design. Let's delve in!
The Need And Benefits Of Professional Web Design
Boost Credibility: Your startup might be new to the game, but a polished website design and structured web pages, delivered by the best web design agencies, lend an air of credibility that can keep you on par with your seasoned counterparts.
Tailored Customer Journey: A professional web design company crafts calculated navigation flows to guide your website visitors down the funnel – creating clear paths that make your "call to action" unmissable.
SEO Benefits: Contrary to popular belief, great design and SEO go hand-in-hand. With a keyword-infused, user-friendly design, search engines will love your website as much as your visitors do. Remember, an SEO-friendly design from the get-go is crucial to stay on top of search engine rankings.
Shift In User Attitudes Based On Website Design
Trust and credibility are intangible assets in this digital sphere. According to the Stanford Web Credibility Research, nearly 75% of users judge the trustworthiness of a company based on its website design. Thus, for your startup, you need not just any web design but the best website design.
A Well-Optimized Website Fuels Business Growth
The right web design is often the inner cog of a profitable digital marketing strategy. Unlike social media platforms that change algorithms or block accounts, a website is the sole digital asset you wholly own. A solid online base is indispensable to creating a robust digital marketing strategy.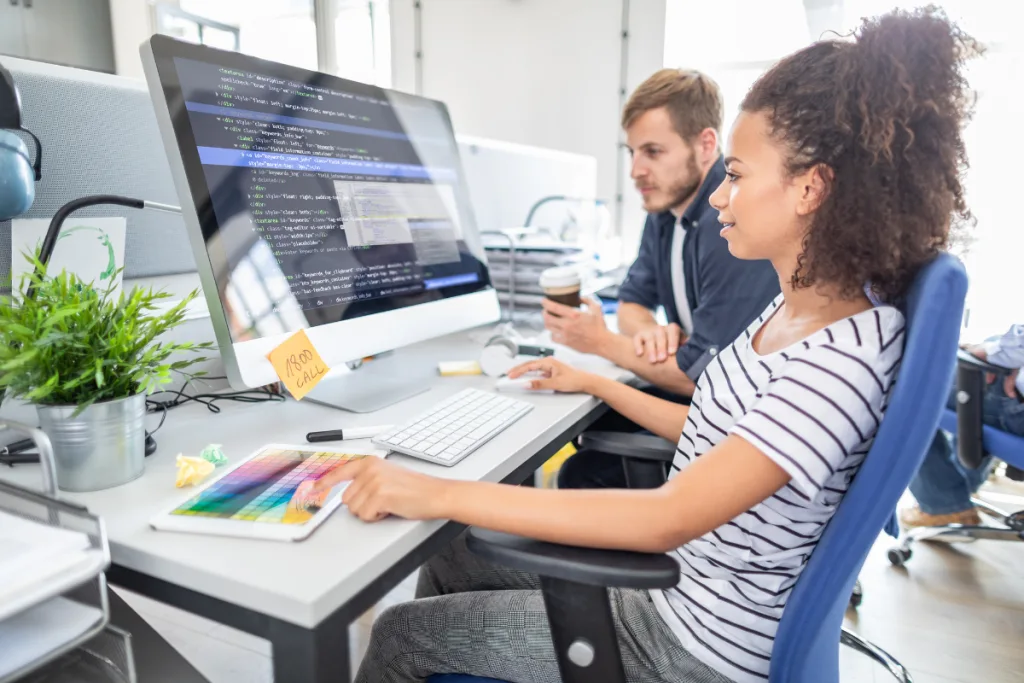 Now, onto the weightier task: hiring a web design firm. There are many leading web design firms, but how do you choose the best for your business?
Experienced Team: A top web design agency packs a seasoned team of web designers knowledgeable in various web design aspects. Their experience will help create a website that aligns flawlessly with your brand identity and business goals.
Proactive Process: Your agency of choice should have an agile process coupled with transparent communication – ensuring that you're involved in every web design and development stage.
Comprehensive Services: Opting for a full-service digital agency ensures that your brand's online presence is handled under one roof – from website design and SEO to social media management.
Outstanding Portfolio: Reviewing an agency's portfolio gives an insight into its style, complexity, and creativity. However, great design isn't just about aesthetics – does the agency build designs that convert?
An exceptional professional website design is a non-negotiable for your startup's success. Partnering with the right website design firm that understands the unique needs of your business can set you on the path to exponential digital growth.
Introduction To Web Design Agencies
There's only one chance to make a brilliant first impression in business. The silent ambassador of your brand in this digital age? Your website. And the ultimate crafters of your digital fate? A web design agency.
What Do Web Design Agencies Do?
A web design agency is the master conductor of your digital symphony, responsible for every note and rhythm that contributes to a user's melodious experience when they land on your site. Their objectives span many areas like design and development, UX design, graphic design, web development, and much more. Here's how:
Website Design: The web designer crafts visually pleasing and strategic designs that reflect your brand identity and engage users.
Web Development: The web developer works behind the scenes to code and bring the design project to life. They ensure a seamless user experience with fast-loading web pages and make your site mobile-friendly, which is crucial in this smartphone era.
UX/UI Design: The UX design concerns the journey and feeling users experience when navigating your site. On the other hand, UI design deals with the visuals and layout – crafting a pleasant and intuitive visual journey.
Custom Web Design: Tailor a new website for your business vision and objectives. Each design element will resonate with your branding to create a unified image.
Offer SEO Services: The best web design agencies provide web design and development and handle SEO, helping increase your website traffic and visibility.
The Role Of Web Design Agencies In Building A Strong Online Presence
A top-notch web design service is important in crafting a robust online presence, acting as the bridge between businesses and their clientele. Here's how:
Delivering Website Aesthetics: The design team at the agency ensures your website has professional and modern aesthetics. High-quality visuals, modern layouts, and a consistent branding theme all contribute to a positive user experience.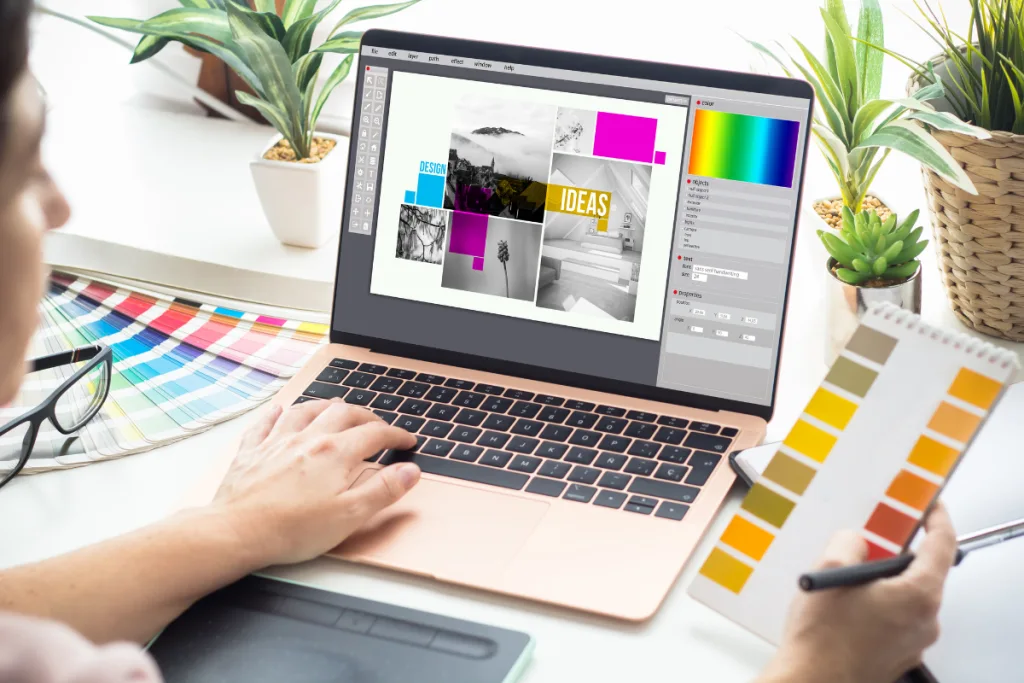 Performance Optimization: The agency undertakes technical best practices to improve website performance. This includes responsive design features that cater to mobile users, constituting over half of global web traffic.
Improving Website Accessibility: Web design and development includes making a site accessible to all users, regardless of any physical or cognitive impairments they may have. This enhances user experience and can also avoid legal issues.
So there you have it – a sneak peek into the world of web design agencies. The journey from finding a web design agency to creating that stellar website can appear daunting. But remember, the power of a professionally designed website goes beyond delivering information – it creates enduring relationships and converts visitors into loyal customers.
How A Web Design Agency Can Boost Your Business Startup
Partnering with a web design agency equips your business startup with the digital horsepower it needs to advance. From elevating professionalism to assuring customized experiences, here's how these top web design agencies boost your online profile.
a. Professionalism
Firstly, an expertly crafted site consistently manifests your brand's professionalism. A well-thought-out web page gives users an immediate sense of trust. For instance, Apple's minimalistic yet powerful design, meticulously created by a professional web design company, emphasizes its brand ethos of simplicity and innovation.
b. Customization
The customization web design firms provide far surpasses DIY platforms' limits. Website design agencies like Ostmosis Labs deliver a tailored digital experience, setting you apart in a sea of competition. A classic example is the "Share a Coke" campaign by Coca-Cola – their website designer customized their website to allow users to share personalized virtual Coke bottles digitally. This unrivaled user engagement became a global phenomenon.
c. Search Engine Optimization (SEO)
SEO is your compass to visibility in the vast digital landscape. It's about making Google, Bing, and others say, 'Hey, this website is important.' Web design and development agency experts embed SEO best practices to maximize your digital reach. For instance, Airbnb has seen its customer outreach surge globally due to its carefully crafted SEO strategy executed by SEO and web agencies.
d. Time And Cost-Efficiency
You may desire to create a website on your own, but time is money, and that's where a web design firm steps in. While there are initial costs, the right web design can catapult your ROI in the long run. Leading web design firms save you time and, thus, money by swiftly turning your vision into digital reality. Amazon's efficient and simplistic design, developed with a web design and development agency, has contributed to its conversion rates, massively boosting its ROI.
e. Consistent Branding
Consistent branding across all digital platforms is the key to getting recognized and remembered. Design agencies ensure this brand uniformity across your website, social media, and other digital platforms, creating stronger brand credibility. Nike's iconic 'Just Do It' slogan and tick logo are the same across all platforms, resonating with users irrespective of the medium.
Hiring a web design agency brings in a squad of web designers and developers who work towards crafting a custom, professional, and responsive web presence that saves your time and is cost-effective. So, whether you need a website refresh or a new web presence altogether, remember to find the right web design partner for your startup.
Crucial Factors To Consider When Choosing A Web Design Agency
Embark on your website's journey by choosing the right web design agency. When making this momentous choice, below are key deliberations to abstract visions from brainstorming sessions into digital reality:
Understand Your Needs
Begin with defining your objectives. What do you anticipate your new website to accomplish? More lead generation? Increased brand exposure? Specific outcomes will guide your design project and your agency's approach.
Portfolio Prowess
Any web design agency can talk the talk; the key is whether it can walk the web walk. Inspect their portfolio; these past projects can help you assess the custom web design abilities of the agency.
Industry Experience
Industry experience is key; an agency that understands your market can better tailor your website to meet customer expectations, which is crucial for UX design.
Robust Web Development
Good design draws attention; great development keeps it. Ensure your web design agency provides robust web development services to create visually striking, efficient, custom websites.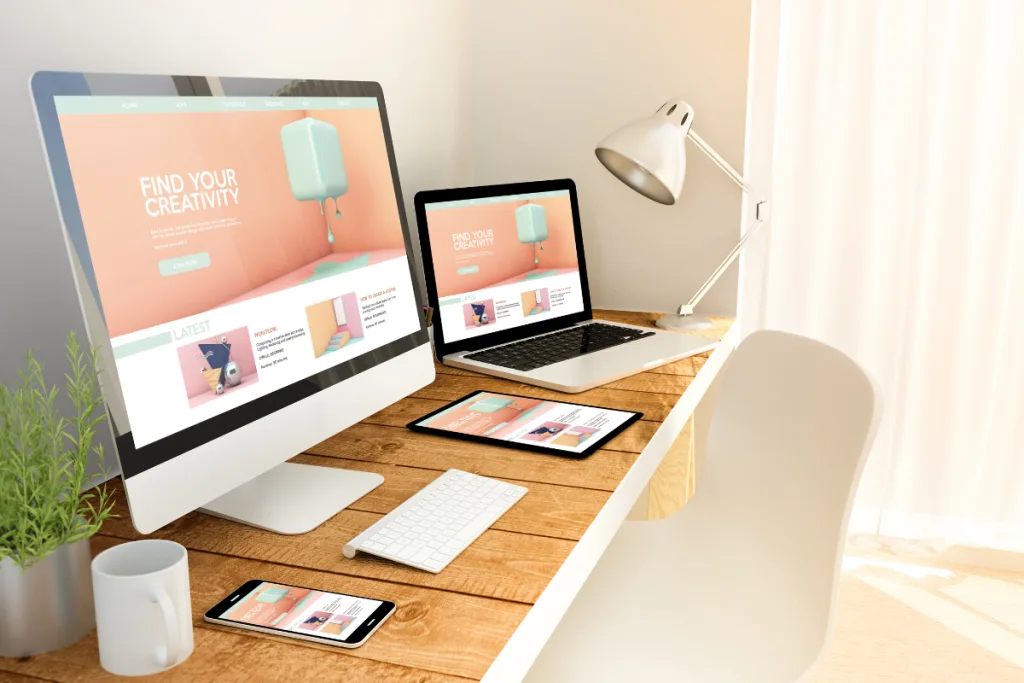 SEO And Digital Marketing Expertise
The best web design agencies are those that understand SEO's importance and incorporate it. Along with being a digital design agency, they should know about digital marketing or work well with external marketing teams.
Realistic Timeline And Budget
Keep your timeline at heart. A rushed project could miss crucial aspects, while too long could mean opportunity cost. Also, talk about the budget to escape unexpected shocks later.
After-Sale Service And Maintenance
Web design and development is an ongoing process. Hence, your chosen agency should offer after-sale services, including maintaining and updating your website.
Good Communication And Professionalism
Your chosen agency becomes your close partner. Hence, they should be able to provide professional and prompt communication throughout the web design process.
Remember, the best web design agency for you is the one that understands your vision, can execute it astutely, and aligns with your needs and style.
Remember to look for an agency with a strong design team that can deliver a responsive website, whether a WordPress web design or a custom web design, ensuring an impeccable user experience. Check if they have a repertoire of award-winning web designs, highlighting their credibility.
Opting for an agency offering full-service, including design and development services, is smart. An agency focused on responsive design could be beneficial in the era of mobile devices.
A well-thought-out decision in selecting a web design agency to actualize your web design project will ensure your success in the digital world.
Your website is the virtual storefront of your startup – a digital design that emanates professionalism, offers seamless functionality, and matches your brand personality can immensely bolster your online presence. Hence, careful and detailed selection of the right web design agency is an absolute must. So, take your time, do your research, and lay a concrete foundation for a remarkable digital future!
A top-notch web design agency isn't a luxury – it's a necessity for startups in this digital era. A professional touch ensures your website design resonates with your audience, enhances brand trust, and paves your path to digital growth.
So, to all startups, take that leap and discover the web design and development agency that brings out your digital best. Remember, your website represents your brand, and your web design project is not just about making it look good; it's about giving your brand a digital heartbeat.