It's a known fact that real estate is a competitive scene. Today, almost everyone can whip up a real estate agent website. But creating one that truly stands out, an online presence that manages to captivate, convince, and convert, is a different matter altogether. So, how do you differentiate yourself? One possible way is to incorporate inspiring success stories into your website.
By sharing your successes, you don't just tell your visitors what you can do. You show them. You weave a narrative of success that sets you apart from the pack. To give you a clearer idea, below are some great examples of real estate agent websites incorporating success stories.
Making A True Connection With Success Stories From Real Estate Agent Websites
Connecting with potential clients is not just about showcasing properties in a highly competitive industry like real estate. It's about instilling trust and building relationships. One powerful way to accomplish this is through sharing success stories. Let's explore why and how these narratives can create a true connection.
Establishing Trust Through Success Stories
You might juggle several roles as a real estate professional – an agent, a negotiator, or a counselor – but most importantly, you're a storyteller. Your clients aren't just buying property; they are buying a lifestyle, a dream. What better way to reveal this prospect than through a compelling story?
Stories Engage: Succinctly woven tales about your triumph as a realtor can have a monumental impact on your website visitors. Be it through your blog posts or real estate videos, these stories engage audiences and make your offerings more relatable, capturing the essence of the real estate journey.
Credibility and Trust: Success stories prove your excellence in providing real estate services, adding credibility to your profile. A website filled with these experiences enhances trust and grabs user attention instantly.
Personal Branding: Every agent has a distinctive style and a unique way of functioning. Success stories help place your agent bio in the limelight, offering a window into your professional world.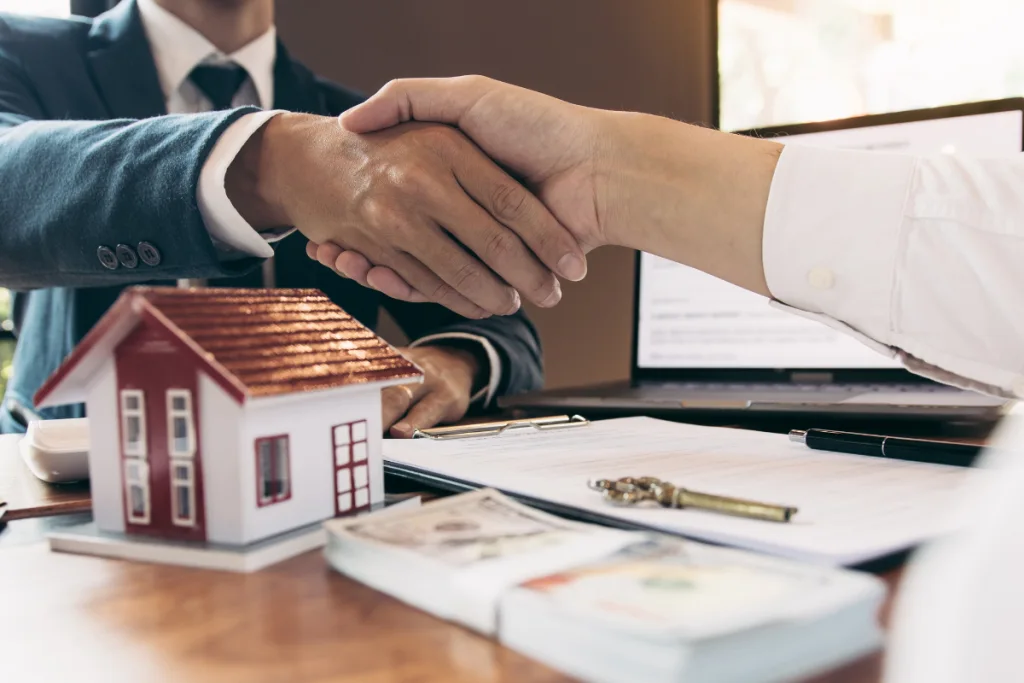 Examples Of Real Estate Agents Using Success Stories
Now that we understand the importance, let's delve into three remarkable real estate agent website examples and observe how they have harnessed the power of success stories:
1. Josh Flagg: Listed amongst the top 11 real estate brokers, Josh Flagg's website is a masterclass in branding. He features his incredible success stories engagingly, including high-end real estate deals and celebrity clients. His accessible website menu is well-organized, allowing potential clients to navigate his achievements easily. Josh's website is a successful real estate business testament that offers hope and inspiration.
2. The Altman Brothers: A renowned brand in the world of luxury real estate agents, The Altman Brothers operates a visually stunning real estate website, weaving their success stories into their web design seamlessly. The site showcases their prestigious listings on their website, interspersed with narratives of multi-million-dollar deals. Their website makes a lasting impression, making them leaders in a highly competitive industry.
3. Shannon Gilmore: Shannon's real estate site stands out for its simplicity and authenticity. While specializing in luxury real estate, her narratives, from client testimonials to blog posts, reflect her professional and personal journeys. Shannon's website is an excellent example of how success stories can humanize a real estate brand and establish trust.
Let these incredible real estate agent websites serve as inspiration for your website. Whether you're looking to build your real estate agent site from scratch or redesign an existing one, success stories can be a game-changer. They heighten your website visitors' experience and provide the much-needed trust clients require when choosing a professional amidst a sea of real estate agency websites.
Crafting these stories might not be your forte, but at Ostmosis Labs, we specialize in using storytelling to develop top real estate websites that effectively use success stories in design. By incorporating these narratives into custom real estate site designs, we provide more than just a realtor image; we highlight your journey, wrap it into your brand image, and effectually make you stand out in the marketplace.
Remember that in the digital space where potential clients are scouting for their dream homes, a beautiful real estate site with a strong narrative can be the perfect pitch that captures their attention, earns their trust, and, ultimately, their business. After all, every client loves a success story, especially if it can be theirs.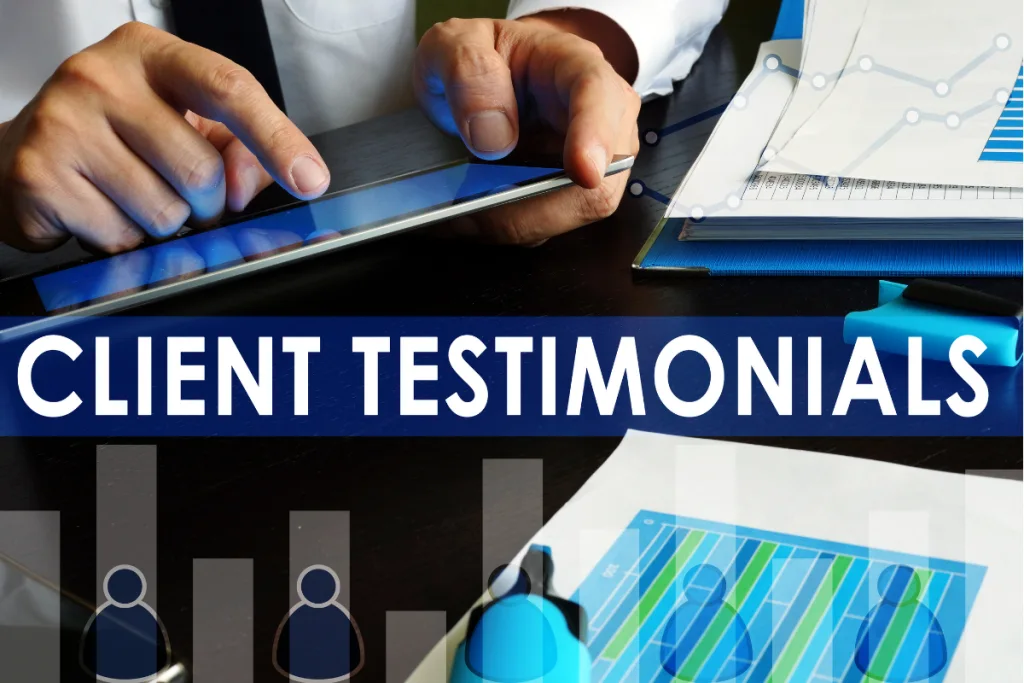 How To Incorporate Success Stories Into Your Real Estate Website Design
Stories are powerful tools in showcasing the potential of a property and conveying the dedication of a real estate agent in the real estate world. They turn a mundane real estate listing into a vibrant journey. Here's how to effectively incorporate success stories into your real estate website design:
A. Creating Unique And Compelling Narratives
Your triumphs in the real estate market are stories waiting to be shared. However, the real art lies in framing these achievements into personalized narratives. Steer clear from generic starts and a one-size-fits-all approach. One of the best ways to engage potential clients is through stories that reflect your real estate journey, challenges, endeavors in this ever-evolving market, and what sets you apart as a real estate agent.
B. Three Simple Steps To Follow
Ask for Testimonials: One of the best ways to collect success stories is by asking for testimonials from past clients. Client testimonials are organic and credible and shine a light on the personalized service you extend as a real estate agent.
Share the Journey, Not Just the Result: Yes, closing a deal successfully is a big win, but the journey leading up to that result is what truly encompasses the whole experience. Share your hurdles, moments of joy, and how you navigated the real estate market to achieve the desired result.
Use Photos: A picture is worth a thousand words, so complement your success stories with pertinent images. Incorporate property photos, before and after comparisons, images from the negotiation table, or any other visuals that substantiate your narrative.
The digital age has seen a surge in real estate agents and stiff competition. Your real estate business requires more than just listings on the website; it requires strategy and innovation. This is where success stories come into play.
A compelling success story on the best real estate agent website serves as a testimonial in itself. It is a way to communicate your achievements directly to your clients, building trust and paving the way to start a dialogue.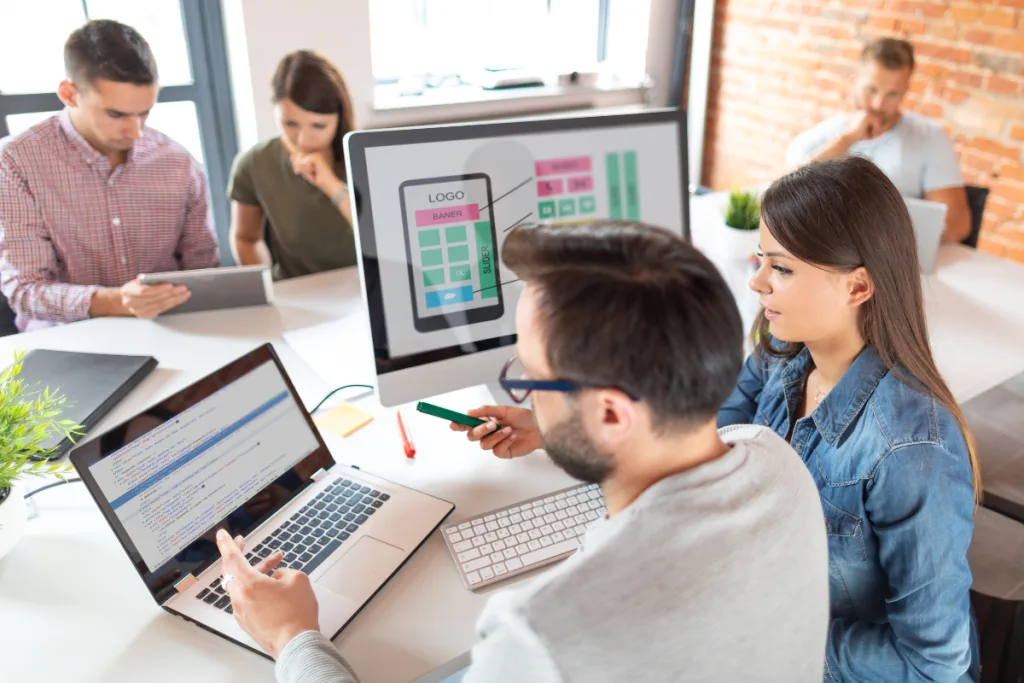 Success stories differentiate you from your competitors. They showcase your real estate expertise, approach, and ability to undertake complex transactions. They are the perfect tool to market your real estate prowess in the industry.
Good stories engage, excite, and persuade. They can connect with clients emotionally, making them more likely to choose you over another agent. Your success story can help land your next big deal if executed well.
Incorporating these success stories into your website is not as complicated as it may seem. With a good real estate website builder or an excellent web design team, you can seamlessly weave these stories into your website, creating an engaging experience for your visitors. Remember, your website is an extension of you – ensure it tells your story in the best possible way!