Authorship in the digital age is not just about writing captivating stories or insightful articles. With an ever-growing digital audience, authors must create engaging literary platforms to attract and retain readers. Essentially, an author's website is now their hub, the digital extension of their work, and their connection point to their readership.
There is no denying the power an engaging, vibrant, and well-designed website can have on an author's reach. This blog post will guide you through building such a platform.
Select A Clean And Professional Author Website Design Template
When enhanced by a clean, professional design, an author's website stands as a symphony of elements harmoniously working together. Website design is an art of balance—to be minimal yet impactful, simple yet interesting. Let's look into this:
User-Friendly Navigation
An optimal author homepage acts as a conduit—a bridge connecting visitors to your latest book, a persuasive bio, your publisher's info, and every crucial aspect of your literary world. Prioritize ease of navigation. A cluttered template with intricate layouts might be intriguing, but it could deter readers from seeking immediate information.
Readable Fonts And Discernible Colors
Don't confuse fancy with functional in your quest for a unique website. Your font selection should enhance readability rather than distract from it. Aim for a harmonious color scheme that compliments your book cover design without overshadowing your extract's content.
Responsive Design
In an age where devices vary from palm-sized smartphones to large desktop screens, response design (how your site looks and functions on different devices) is king. Selecting a WordPress theme or another web design platform with inherent responsiveness is essential.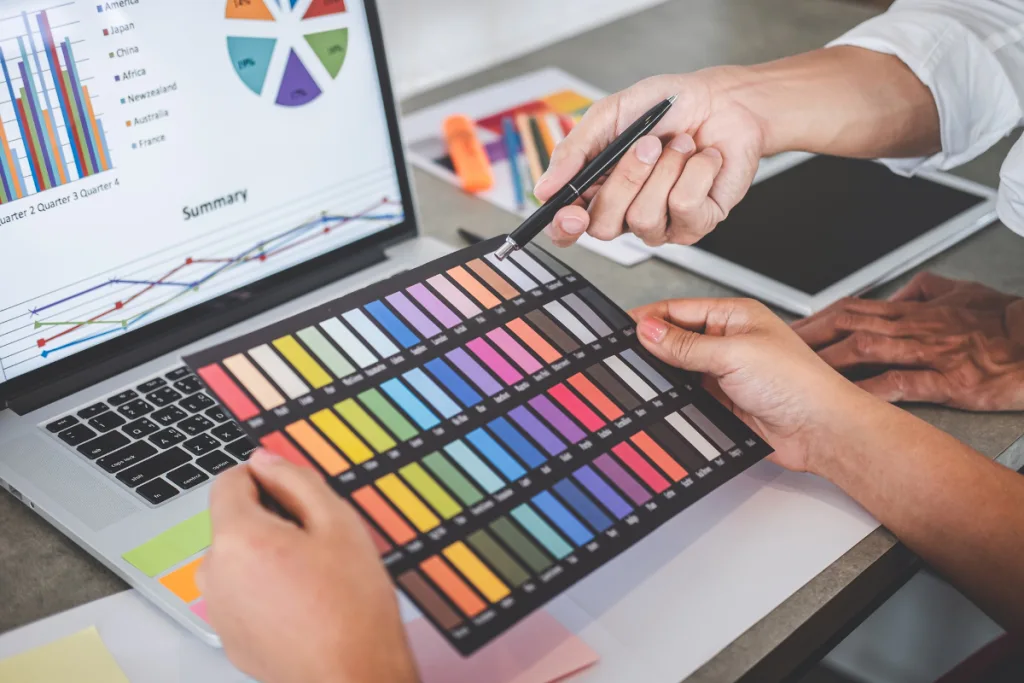 Incorporating these design tips into your website will not merely exhibit your books; it sets up a platform for a constant literary chronicle – whether you need a new addition to your book series, update your mailing list, or set up a signup form for newsletters. This design atmosphere might seem minimalistic, but isn't minimalism the ultimate sophistication?
Showcase Your Books With Impressive Imagery For The Best Author Website Design
Crafting the best author website involves more than scribbled text on a digital page. High-quality imagery plays a crucial role in personal branding and book marketing. It has the power to attract, engage, and lead a visitor to become a reader, acquiring a 'bestselling author' status along the way. If the design of your website and the book's cover are enticing enough, the journey from 'find out more information' to 'buy the book' becomes far more achievable.
Dedicated Book Page: What conveys your book's essence better than a dedicated book page? Employing this tactic allows every author to provide their audience with a space showcasing everything they need to know about one of their books. Each book page offers everything from the book title to a short bio, ensuring readers can learn more about the book.
Book Mockups: Mockups serve as perfect visuals to help potential readers visualize your writings hard-bound and on a bookshelf. It's not merely a promoter—it's an irresistible invitation.
Textured Backgrounds: Whether self-published or working with authors, a textured background could amplify the book cover's elements on your home page and other social media profiles. In modern design, this tactic enhances visual interest and depth.
A beautifully curated author website, be it on a website builder or a bespoke website—becomes more than just an online presence; it evolves into an author's platform. In line with best practices, setting up your website with stunning visuals can front and center your work, boost website traffic, and build an audience for your books. Make your book sales vibrant and vivid, and become the best author you can be.
Add Engaging Visual Content
With all essential elements in place; bio, book covers, responsive design, and a home page. It's time to elevate your author website by adding engaging visual content. After all, humans are visual creatures. Draw your audience even closer by incorporating the following:
Videos: Your website design lends an excellent opportunity to share videos, including speeches, interviews, or book readings, with your audience. Reach out to your followers in a genuine way that builds trust and encourages them to explore your literary space voraciously.
Visual Inspiration: Immerse visitors in the world of your latest book by sharing aesthetics, images, or mood boards that illustrate your work's atmosphere. Tease your book series, narrate a story with visuals, and let your audience immerse themselves in your storytelling prowess and the source of it all.
Writing Space Images: There's something irresistibly alluring about an author's personal space, where all creative voices intertwine into a masterpiece. Share images of your writing space or sanctuary with your fans to foster a unique connection.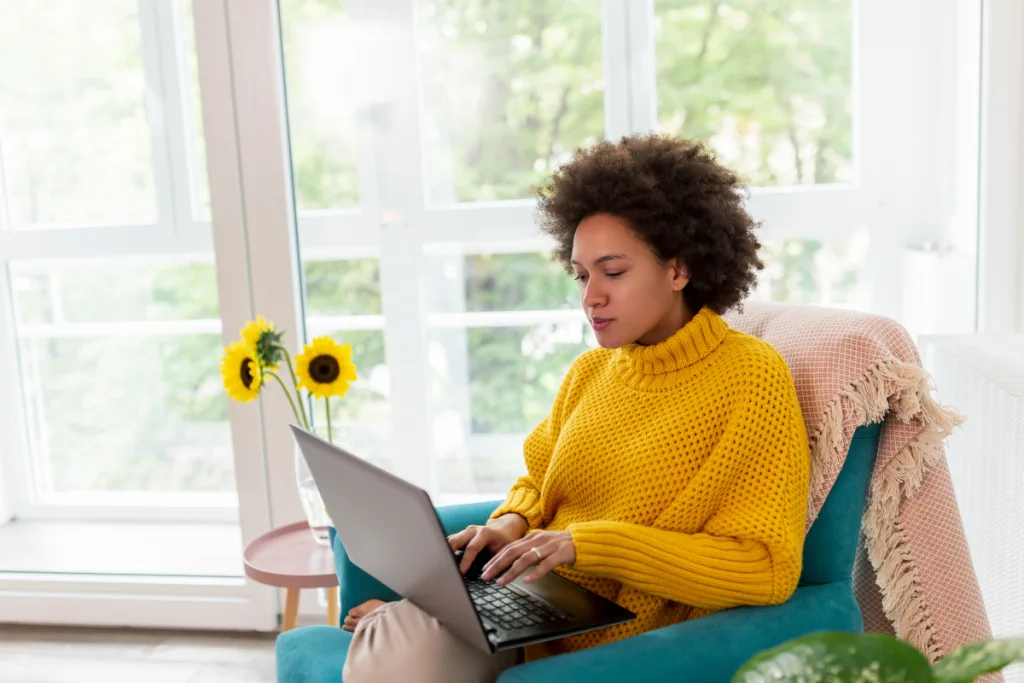 With these engaging visual contents, you not only hold your visitors' interest but also transform your author's website into a hub of genuine connection, a virtual haven where fans appreciate your work. Don't miss out on the power of visual storytelling.
Include Social Media Integration To Magnify Your Online Presence
A powerful tool in promoting an author's brand is the integration of social media into the design of your website. By linking your social media profiles, you create a seamless user experience that magnifies your online presence and enhances your website's reach. Take significant steps in optimizing your website and amplifying your book marketing. Here's how:
Social Media Feed Display: Liven up your website with a real-time display of posts from platforms like Twitter, Instagram, or Facebook. These feeds provide unique insights into your author brand and maintain a connection to your audience, making your website more dynamic and engaging.
Profile Linking: Attach your social media profiles to your website, creating an access point that encourages visitors to follow and connect with you outside your website. This facilitates a steady flow of communication between your books, your audience, and you.
Social Sharing Buttons: Empower your book page, blog posts, and other shareable content by embedding sharing buttons that help spread the word with just one click. This drives website traffic and can boost book sales by increasing exposure to new potential readers.
Incorporating these best practices, you can leverage your author's website as part of a cohesive digital strategy. Whether you're self-published or signed to a publisher, an effective presence with engaged social media accounts generates excitement, amplifies your book marketing, and builds a dedicated audience of devoted readers.
Your perfect author website is now front and center, with its professional author appearance, a full display of your many author achievements, and a user-friendly navigation system. As an author, use your website as a stepping stone for success, making every interaction an unforgettable experience that compels visitors to learn more about the books you passionately compose.
Curate An Informative And Visually Appealing Blog
A blog assumes an important role in an author's website's ecosystem. Regularly updated with useful insights and promotional content, a blog can drive traffic, boost book sales, and, ultimately, build an engaged audience. Design a visually appealing blog that's a source of delight for visitors by following these tips:
Consistent Writing: Ensure freshness by updating your blog consistently. Engaging content, including writing tips, stories of your author journey, or your latest book's development, fuels interest and encourages readers to return.
Use Images in Posts: Visitors' eyes are drawn to visuals. So, amplify your articles' appeal with captivating photographs, compelling graphics, or book cover art that complements your text. These visual elements motivate readers to explore your content in depth.
Incorporate Guest Posts or Author Interviews: Hosting guest posts or featuring interviews with fellow authors enriches your blog with diverse perspectives and exposes your website to new audiences. Networking with authors may lead to invaluable opportunities for cross-promotion.
Promote Your Mailing List: The blog can be a platform for growing your mailing list. Strategically place signup forms in posts or at the end of a captivating excerpt from your latest book to invite readers to join your author journey and stay informed about future releases.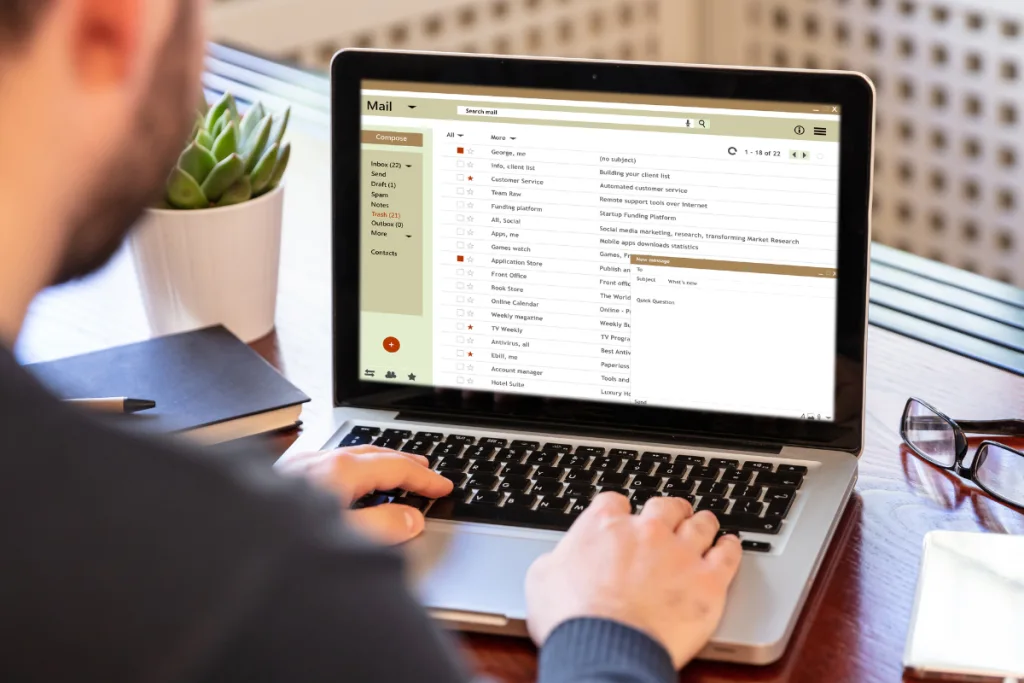 Incorporating these tips into your website design will help transform your blog from a mere side feature into a critical component of your author platform. Keep your content visually inviting, informative, and up-to-date, and you'll create a loyal following that eagerly anticipates your next literary masterpiece.
Creating a best-author website isn't a nicety. It's a necessity in this digital era. Building an author website with high-quality visuals and curated content elevates an author platform beyond the ordinary, merging design and function to shape a memorable brand.
Building an engaging literary platform with visuals enhances the aesthetics of an author's website and connects and captivates the audience more effectively. It's not just about showcasing your work. It's about crafting an engaging experience that leaves a lasting impression on visitors and encourages them to revisit, follow, and share your work. So, let your creative juices flow and start crafting an author website that reflects your storytelling prowess.
Happy Designing!