Writers today are not just defined by their ability to weave compelling stories. In a digital era where self-publishing is a legitimate option and sharing content online is the norm, a writer's ability to maneuver the virtual terrain can also make or break their success. Amidst this backdrop, three fundamental and often interdependent facets of the digital space stand out: web design, marketing, and development.
A website is not just a platform for showcasing your work. It is an extension of your brand, your identity as a writer. Effective web design ensures a seamless user experience that can keep visitors' eyes glued to your content.
Besides, it helps students build their personal brand and create an image of credibility and professionalism, allowing visitors or potential publishers to understand what you, as a writer, truly offer.
The First Impressions Count — Web Design
When it comes to your professional image, web design is not just about colors, fonts, or logos—it's the interface of your online identity. It's the digital storefront that welcomes potential customers.
Website design directly impacts how your audience views your brand. A clean, intuitive, and aesthetically pleasing design speaks volumes about your professional stance in the digital environment. It shapes the way potential customers perceive your brand and will keep them engaged or prompt them away.
The Role of Web Design in User Experience
The user experience is determined significantly by the design of your website. Let's look at key aspects that contribute to exceptional user experience:
Content Placement: Effective content placement enhances readability and aids in leading the viewer's eye to important information. Strategically placed content can boost your SEO, improving your ranking in search engine results.
Navigation Clarity: Clear, simple navigation helps create a seamless user experience. It allows users to find the resources they seek swiftly, making their journey on your website enjoyable.
Load Times: Slow load times can result in a high bounce rate. Prioritizing efficiency in design directly impacts load times, dramatically affecting the overall user experience.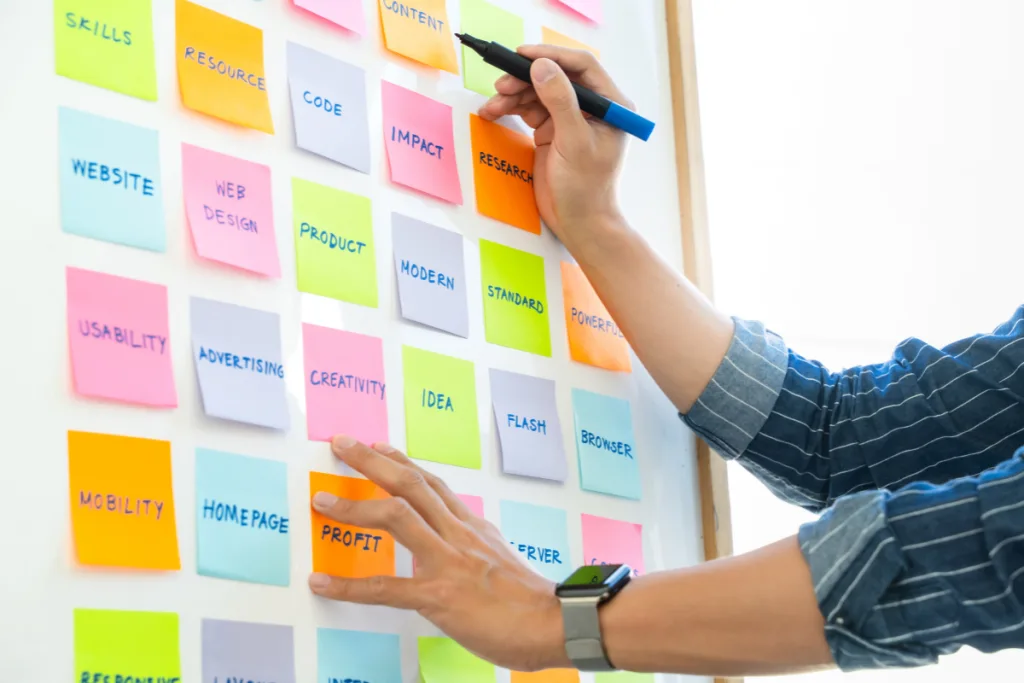 Impact Of Web Design On Brand Reputation and Credibility
The design of your website can influence your brand's reputation and credibility: an outdated and difficult-to-navigate website will detract from your brand's reliability. Conversely, an aesthetically pleasing and user-friendly website design signals your commitment to providing quality content and services to your audience.
On the road to building a strong brand reputation, every detail matters. From font sizes to color schemes and from the ease of navigation to quick load times—each factor contributes to forming that pivotal first impression.
After all, in today's digital landscape, first impressions certainly count!
Sight To Insights — Necessity Of Web Development
A strong online presence is crucial to the success of any marketing strategy in today's digital landscape. With writers increasingly relying on their digital presence to share their work and engage with their target audience, understanding the importance of web development is more critical than ever.
It's essential to have a business website that operates efficiently and without any hiccups, as this plays a vital role in retaining visitors. Slow-loading pages, broken links, or poor mobile optimization can quickly deter potential customers and diminish your business's credibility.
Role of Interactive Features in Enhancing Engagement
Interactive features are indispensable for creating and maintaining an engaging user experience. These tools allow visitors to connect with your content in compelling ways, fostering a deeper sense of investment and increasing the likelihood that they will return for more:
Comments: Offering a space for readers to comment allows for active engagement with your content and encourages dialogue between users.
Contact Forms: By including contact forms on your website, you create an easily accessible channel for users to get in touch with you or your team, fostering connections with potential clients.
Purchase Options: Direct access to purchase options, such as embedded e-commerce systems and online payment gateways, facilitates seamless transactions, deepening users' trust and increasing the conversion rate.
Relationship Between Web Development and the Reach of Content
Investing in quality web development directly impacts your content's reach. A well-designed website not only improves the user experience but also aids in strengthening your SEO efforts, translating to higher rankings on search results and, subsequently, improved visibility online. By optimizing your website for mobile devices and implementing best practices for conversion rate optimization, you're setting your content up for success while making it easily shareable on social media platforms.
The ultimate goal is to attract new leads, drive engagement, and grow your client base in the competitive world of online marketing. Fine-tuned web development, paired with a solid digital marketing strategy, can dramatically enhance your online presence, improve user experience, and boost the reach of your content. By focusing on the essentials, including seamless operation, interactive features, and strong web development, you're laying the groundwork for a website that attracts new customers while effectively engaging existing ones.
Remember, the key to captivating your target audience is to create an informative and aesthetically pleasing website that allows them to interact and obtain the information they need quickly and effortlessly. Invest in your website today and witness how powerful and impactful web development can be for your brand.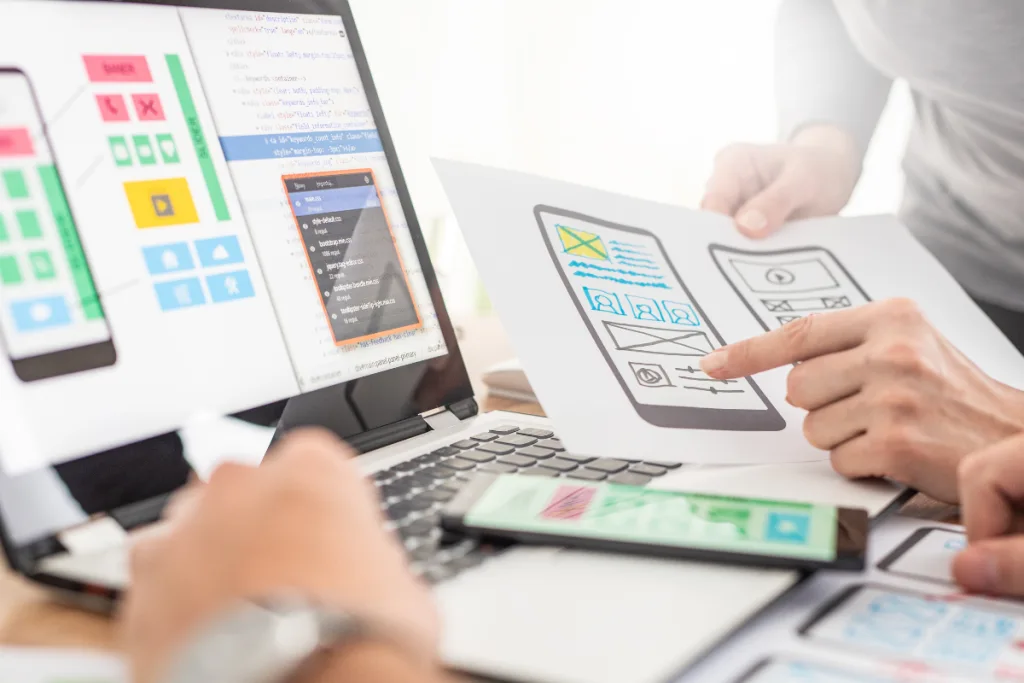 Proclaim Your Digital Presence
Ensuring success in the digital world requires more than just writing impactful content—which brings us to the role of digital marketing. Leveraging sound marketing strategies can substantially enhance writers' visibility online. Digital marketing, complementing your web design, facilitates your brand's interaction with potential customers, making your work more discoverable.
Critical Tactics for Successful Marketing
Several actionable tactics can propel your work into the spotlight, promising a rewarding user experience and optimizing your visibility:
SEO Practices: Implementing SEO helps your content rank high in search engine results pages, enabling more viewers to easily find your work.
Social Media Engagement: Harness the power of social media platforms to interact with your audience directly, share your latest work, and receive instant feedback.
Email Newsletters: Maintain a steady line of communication and keep your audience updated with regular newsletters, leading to increased traffic and customer engagement.
Web Analytics: Regularly reviewing your web analytics allows you to measure the effectiveness of your marketing strategy, enabling you to adapt and streamline your approach based on what works best.
Effective digital marketing and user-friendly website design can substantially boost your website traffic, expand your audience reach, and increase your follower base. Engaged audiences are more likely to share your content, extending its reach.
Remember, excellent writing deserves excellent visibility, and your work's potential can be truly unlocked with an effective blend of web design and strategic digital marketing. Embrace these tools, create lasting impressions, and proclaim your presence powerfully online.
A well-designed, easy-to-navigate, and effectively marketed website has emerging benefits, including:
Reaching a broader target audience
Building a strong online presence
Enhancing the overall user experience (UX)
Boosting conversion rates and business goals
Ostmosis Lab's comprehensive services, including web design, web development, online marketing, and social media marketing, ensure that your writer's website is aesthetically pleasing and delivers an informative and seamless user experience.
Being a successful writer today requires more than crafting engaging narratives. Capitalizing on web design, marketing, and development can enhance visibility, improve user experience, and foster meaningful connections with readers. Consequently, not only does it expand your reach, but it also pushes your career forward.
As such, understanding and maximizing these elements indeed matters for writers in the 21st century.