Creating an artist website is a significant step to showcase your work and build a professional online presence. A well-designed website can help you appeal to a wider audience, and turn your passion into a sustainable venture.
Here, we'll discuss some secrets and tips on how to create a stunning artist website, complete with examples to inspire you.
The Power Of First Impressions
In digital real estate, your artist website's homepage is prime property. This is the digital equivalent of walking into an artist's studio – the first handshake, the initial spark. The importance of a captivating homepage design cannot be underestimated in your artist-centric website design.
Take, for instance, the artist website of Del Kathryn Barton. Upon visiting her site, viewers are instantly struck by its distinct defining feature: a compelling portfolio embedded on an artist-based homepage. Barton's style is immediately evident, offering a picturesque, stratified snapshot of her illustrious body of work. The journey through the site is visually soothing, with intelligent use of navigation and gallery placement.
Here's a breakdown of what makes it work:
Powerful representation of the artist's style
Streamlined navigation
Effective use of the gallery
A personal, engaging artist bio
Ostmosis Labs excels in transforming these lessons into your tailored digital portfolio. Understanding the core secrets to an effective artist website is the first step in immersing visitors in your art from the moment they land on your homepage.
Portfolio – Your Virtual Exhibition
Think of your artist's website as a virtual art exhibition. A place where every pixel communicates your versatility and innovations, just as a physical gallery would. Showcasing your artwork digitally demands both care and creativity – a blend of vision and design that Ostmosis Lab understands well.
Consider Leonid Afremov's website – an inspiring example of an effective virtual exhibition. Afremov's website features an art portfolio as vibrant as his palette. His mastery is showcased through high-quality images that allow users to appreciate each artwork's intricate textures. The website captures the essence of a physical art exhibition, with each piece meticulously documented and organized.
This online art representation's brilliance lies in:
High-quality, well-categorized art images
Great representation of the artist's range
A homepage that grabs attention
Easy-to-use navigation for a smooth visual journey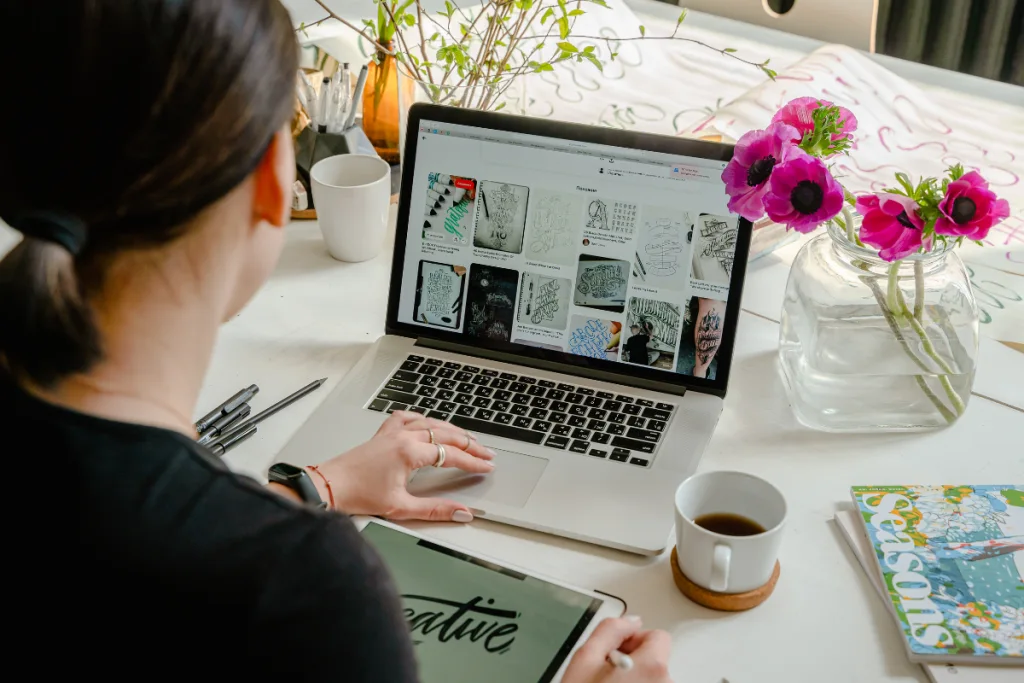 Remember, your artist's website is a pivotal tool in your art business. It should be a comprehensive, inviting, and easily visible digital art gallery. To stand out among the best artist websites, presenting your work professionally and engagingly is fundamental.
Show Don't Tell With Process Images
The beauty of an artist's journey lies in the final artwork and its creative process. Showcasing progression images or behind-the-scenes shots on your artist website offers a captivating glimpse into your artistry. It can make your portfolio website more engaging, personable, and relatable.
A fine example of this is seen on Reisha Perlmutter's artist website. Her site offers a captivating, intimate journey, presenting process images that reveal the effort and passion behind each piece of art. The homepage reflects this approach, drawing visitors into the art journey right from the start.
Key takeaways from Perlmutter's artist portfolio:
Using process images to narrate the creative journey
Offering behind-the-scenes glimpses to engage visitors
Ensuring intuitive navigation to the artist's journey
Website design enriching the immersive experience
Incorporating progression images can make you stand out among the artist's website examples. By showing the process, you create an emotional connection with the viewer and showcase the evolution of your art.
A Compelling 'About Me' Section
Connecting with your audience on a personal level is crucial in the world of art. A well-crafted "About Me" section on your artist website can help forge that vital bond between you and the viewer. Creating a compelling artist bio is essential for fostering communication with potential patrons or art enthusiasts.
Sheila Dunn's website exemplifies a captivating "About Me" page. Through engaging storytelling, Dunn shares her artistic journey, inspirations, and professional milestones, making her website even more memorable. Visitors are treated to a unique glimpse into Dunn's personal and creative life – solidifying the connection between the visitor and the art.
Key elements of an effective "About Me" section include:
Authentic storytelling and personal anecdotes
Clear information about your artistic journey and accomplishments
A professional headshot or personalized photo of the artist
An easy-to-read, concise format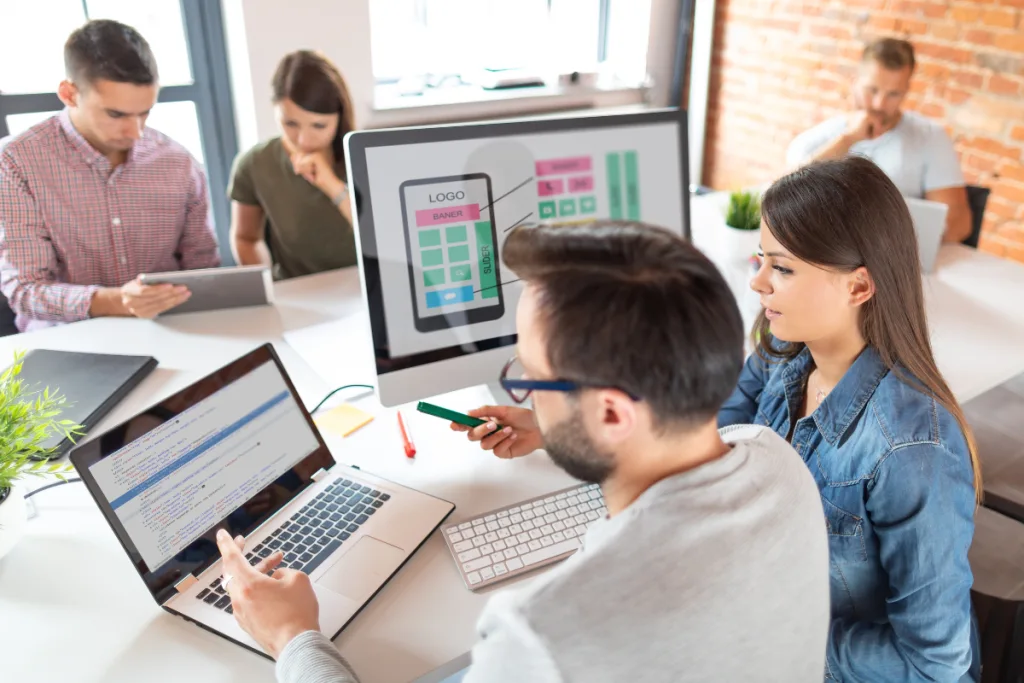 Your artist website should be the perfect showcase for your work and your personality. A striking "About Me" section can leave a lasting impression and inspire your audience to explore your art even further.
Make It A Clear And Simple Navigation For The Best Artist Website Design
Even the most outstanding portfolio can get lost amidst confusing navigation and cluttered user interface. Therefore, ensuring your artist's website has clear and simple navigation is crucial. Accurate cruise-ability empowers visitors to explore and appreciate your work effortlessly, improving their overall experience.
Jessica Hische's website stands as a masterclass in this aspect. Her site is intuitively structured with easily accessible menu items, simplifying the user journey. Thanks to her smart website design, you never lose your path even as you navigate Hische's vast portfolio.
Here are a few key learnings from Hische's website design:
A well-structured website with clear navigational cues
Minimal clutter, keeping the focus on the artwork
User-friendly interface ensuring a smooth browsing experience
Homepage designed to guide the visitor intuitively
The ease of navigating your artist's website can directly impact a visitor's engagement, perception, and appreciation of your work. Keep it clear, organized, and focused on showcasing the best artist you are.
Make It Easy To Purchase Or Commission Work On Your Artist Website
An effective artist website should showcase your talent and journey and facilitate the process of selling or commissioning your work. Simplifying this process allows customers and clients to engage confidently with you and your art.
Sarah C. Rutherford's website is a prime example of a transparent, user-friendly system for purchasing or commissioning artwork. Rutherford's site outlines the process clearly, demonstrating a professional and organized approach to the art business, which is both inspiring and reassuring for potential clients.
Key features that enhance the process of purchasing and commissioning on an artist's website:
Detail pricing and shipping information in an easy-to-find location
Display available artworks clearly and include the option to purchase online
Provide a visible, straightforward contact form to facilitate commissions
Showcase testimonials and previous client experiences to build trust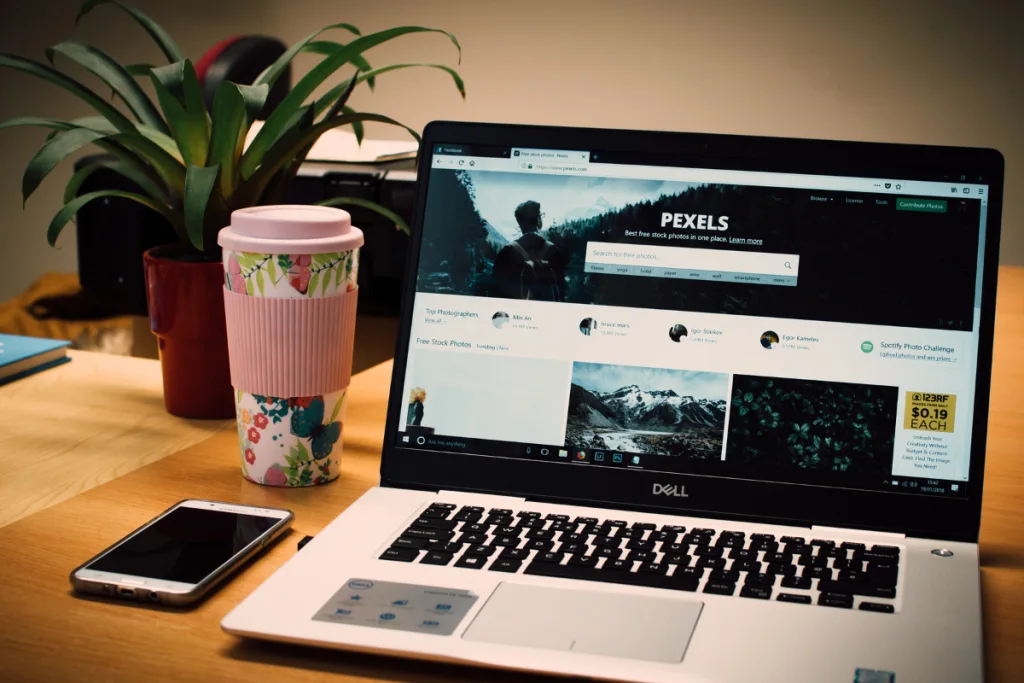 Remember, making it as simple as possible for potential customers to buy or commission work on your website is crucial to your art business's success. Be proactive and create a seamless, user-friendly process that reflects your professionalism.
Responsive Design
Your artist website needs to be just as adaptable as you are, effortlessly adjusting to screens of various sizes in today's digital world. A responsive design provides a seamless viewing experience, regardless of whether your audience uses a smartphone, tablet, laptop, or desktop.
Take inspiration from Olly Moss's website, which perfectly demonstrates this concept. It maintains a consistent visual appeal, impressive layout, and excellent navigation across all devices, showcasing Moss's portfolio effectively.
Here's what you can learn from Moss's website design:
Consistent graphics and quality across different device sizes
Navigation that adapts suitably to smaller screens
Portfolio images that resize without losing clarity
A layout that remains user-friendly on all devices
An artist's essence is in the display, and a website with a responsive design ensures that no one misses out on your best work because of screen size constraints. Adaptability is the mark of the best artist in the digital era.
Input A Contact Information
A truly effective artist website cannot exist in splendid isolation; it must function as a springboard for connection. This connection begins when visitors can easily access your contact information.
Alexa Meade's website showcases this brilliantly. Accessing Meade's contact details is a breeze, affirming the professional artist bio, enhancing the online portfolio experience, and inviting you to a more profound interaction with her art online.
Highlights from Meade's website:
A dedicated "Contact" page
Presence of contact options on the homepage of this website
Prompt e-mail communication directly from the website
Social media handles integrated seamlessly into the website design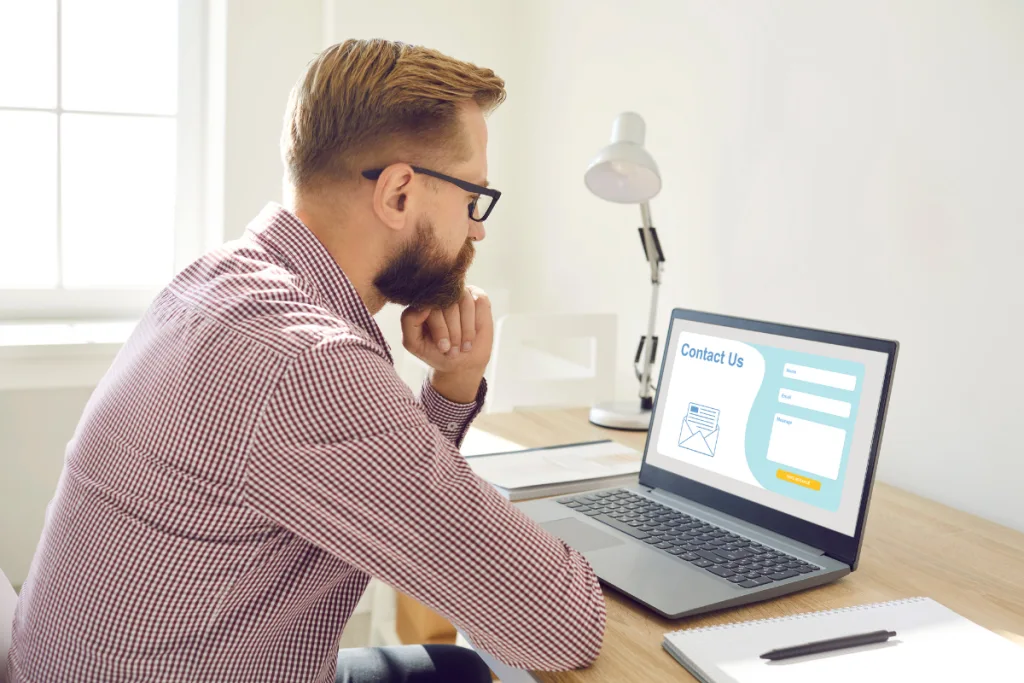 The more straightforward the connection process, the more your website becomes a beautiful artist tool, fostering enhanced relationships with art enthusiasts and potential clients.
View your artist website as a dynamic digital extension of your artistry. Recognize websites to inspire the artist's creativity and allow that to fuel the iterations of your website's evolution.
Whether you're a self-taught artist based nowhere near an art hub or a full-time artist in a bustling city, showcasing your art portfolio on a thoughtfully designed website can be one of the best ways to inspire a wider audience. Like your art, your website requires continuous effort, refinement, and development.
And remember, the artist's website, showcasing their best artist portfolio, is their door to the world; make the website captivating, engaging, and functional— let it be a window where your art can truly work its magic.