Having a visually appealing and user-friendly website is crucial for businesses. A proficient web designer holds the key to curating that experience. But hiring one can lead to the question: "What's a fair web design hourly rate?"
What Does the Web Design Hourly Rate Include?
Generally, the hourly rate of a web designer can vary significantly, spanning anywhere from $20 to $200 per hour. This wide range is due to a variety of factors, including but not limited to:
Experience Level
Specialization
Project Complexity
Location
Remember, the quoted hourly rate covers the actual time spent designing your website and the time taken for communication, revisions, and even administrative tasks related to your project.
What Does The Hourly Rate Cover For A Web Designer?
When considering the web design hourly rate, it's vital to understand the scope of tasks in this figure clearly. A web designer's hourly rate includes a host of tasks. These range from detailed consultation and project planning to your website's design, development, testing, and deployment. Regular website maintenance and updates are also an integral part of web development that factors into the overall cost.
The project scope helps the website designer and client know what to expect, minimizing misaligned expectations. It lays down details about the desired functionality, aesthetic appeal, the number of pages, and integration with other systems. Precise project scope definition is crucial both during web design and ongoing updates.
The design phase involves crafting a visually appealing and user-friendly interface. This is where the web designer brings your brand to life online, incorporating elements of graphic design into your website's overall structure. The process involves creating prototypes, mockups, and wireframes to ensure the end product aligns with the client's vision.
In the development phase, your website's design is converted into a functioning site. The web developer writes code to create interactive elements, integrate APIs, and ensure mobile responsiveness. The hours spent in this phase factor in the web design hourly rate.
Post-development, the project undergoes rigorous testing before deployment. The web design team checks for potential bugs, compatibility issues across different browsers, responsiveness on various devices, and connection with servers.
After the website goes live, the work doesn't stop there. Regular website maintenance is key to its smooth running. Updates, fixes, and monitoring of website performance are all part of hourly rates.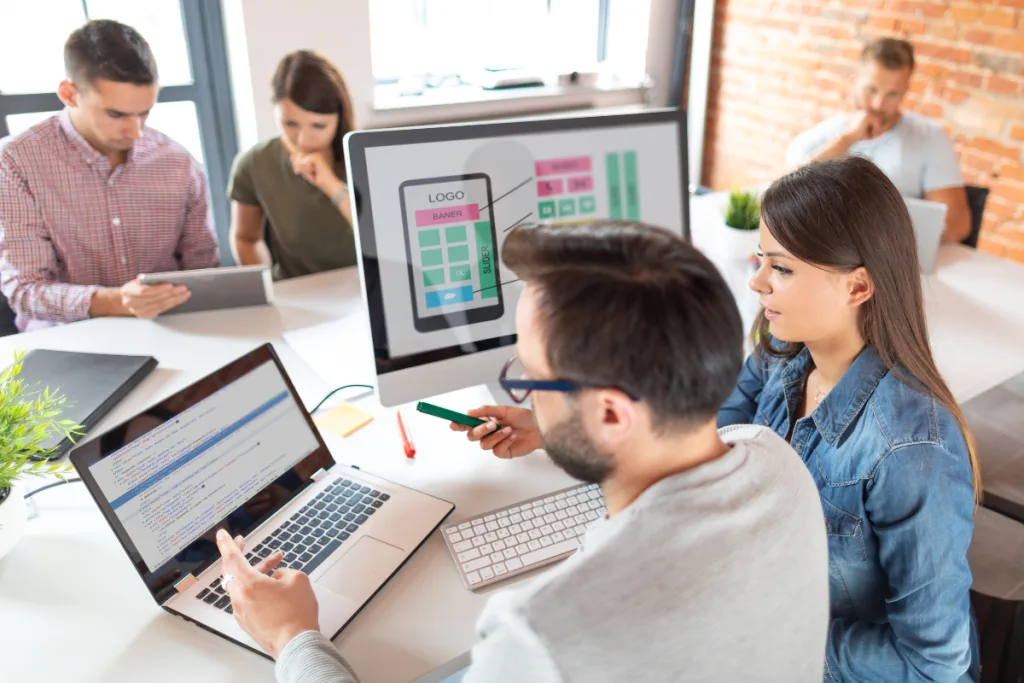 Why Do Rates Matter In Hiring A Web Designer?
When you're looking at hiring a website designer, the startup costs can be daunting. Web design prices can sometimes feel like an impervious maze. However, that's precisely why it's essential to grasp the importance of the web design hourly rate, be it for a freelance web designer or a web design agency.
Understanding these rates can significantly impact your budget planning, ensure value for money, and help select the right designer.
Budget Planning
Understanding web design pricing isn't just good sense—it's a core pillar of financial planning for your digital venture. Be it a simple blog or a complex e-commerce site, it's a good idea to know how much web designers charge per project. A detailed pricing guide can offer you a sense of the average hourly rate for web designers, allowing you to establish sensible fiscal boundaries.
Value for Money
Securing a freelance web designer might come at a lower cost of living, but oftentimes, cheaper doesn't equate to better. The hourly rate indicates the value you're receiving—the knowledge, skill level, and experience the designer brings to the table. That's why a higher rate doesn't necessarily mean a higher cost. Skilled freelance web designers may even cut the time it takes to deliver your web design project.
Selecting the Right Designer
Deciding how much to charge, a web designer must account for the complexity and scope of the design needs. A designer dealing with customizing websites on a per-website basis, providing in-depth web development services, or offering additional perks like training for the client might charge an hourly rate on the higher end. Prices can reflect a designer's skill level—reviewing the market rate and designer salaries are essential in choosing the right fit.
Hiring a talented web designer is an investment that compensates them for their lack of a steady annual salary and affords them a professional website that becomes a priceless digital asset.
What Is The Average Rate?
Navigating the world of web design can be overwhelming, especially when it comes to understanding web designer salaries and hourly rates. At Ostmosis Labs, we strive for transparency and education in web development, empowering our clients to make informed choices. Let's examine the determinants of web design rates and the average hourly ranges for freelance and agency web designers.
1. The Variability in Web Design Rates
Hourly rates for web designers can significantly vary, influenced by factors such as:
Cost of living in the designer's location
Skill level and years of experience
Scope and complexity of a project
For example, with an experienced web developer, the hourly rate may be higher, but project completion may be faster due to their efficiency.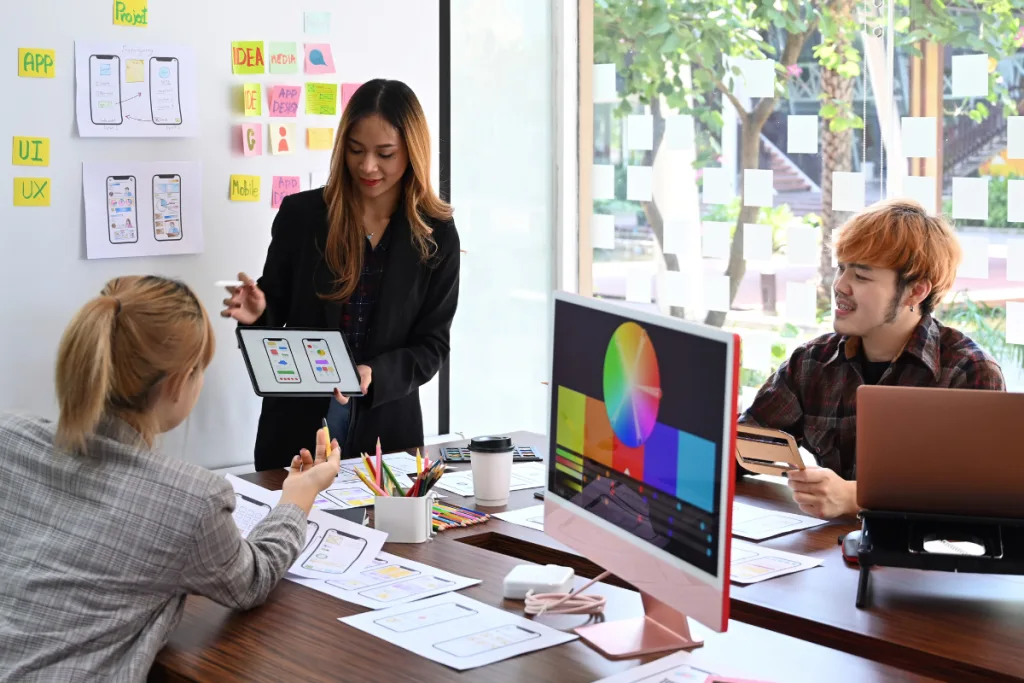 2. Approximate Hourly Rate Ranges for Freelance and Agency Web Designers
With the factors mentioned above in mind, let's take a look at typical hourly rate ranges:
Freelance Website Designers: The hourly rate for freelance designers usually ranges from $25 to $100. As they often have lower overheads, their costs can be more affordable. However, rates could increase with specialized skills or extensive experience.
Agency Web Designers: Agencies often charge between $75 and $200 per hour due to higher overhead expenses. This rate typically encompasses not just the website designer but the entire team working on your project: project managers, graphic designers, and more.
As we approach 2023 and beyond, it's vital to acknowledge that web development technologies and living costs can shift these ranges. Thus, treat these figures as approximate guidelines when budgeting for your project.
Remember, balancing cost with quality is essential when deciding on a web design provider. Investing in a skilled web designer or an agency like Ostmosis Labs ensures your website becomes a valuable digital asset, contributing to your business's success.
Understanding the web design hourly rate is essential for making informed decisions when hiring a web designer. However, price should never be your only consideration. The web designer's portfolio, client testimonials, and your comfort level with them are equally important. Remember that an effective website is an investment that can drive your business growth by creating an engaging online presence. It's worth paying for expertise that will yield results in the long term.