Now more than ever, government services and information must be readily available and easily accessible to the general public. As citizens continue moving towards digital platforms, governments can no longer afford to have outdated websites, poor navigation, and cumbersome processes.
Government websites play a critical role in disseminating information and providing services to the public in today's fast-paced digital world. The key to success in website design for government lies in user-centric experience and meeting the demands of digital transformation. Ostmosis Labs is your go-to expert on government website design.
This blog will discuss ways to enhance government services through user-centric website design ideas and strategies.
Simple, Intuitive, And Easy Navigation For A Government Website
Simple and intuitive navigation is the backbone of any successful government website design. The clarity and ease of use can elevate a site from being just another government website to the best government website. Here's how to achieve it:
1. Well-Structured Website:
Think of your website design as a digital city hall. Just like the way a physical building is arranged for easy accessibility, your online presence should also boast a clear layout. Your homepage should guide visitors effortlessly to the services or information they seek.
2. Logical Categories:
Visitors to your local government site come from a variety of backgrounds. Keep your categories broad, logical, and easy to understand. The simpler it is to navigate, the better the user experience.
3. Search Functionality:
When all else fails, a powerful search function can save the day. Include this in your web design, ensuring it's responsive across all mobile devices. This way, the information remains accessible, delivering on the promise of a truly mobile-friendly, user-centric government website design.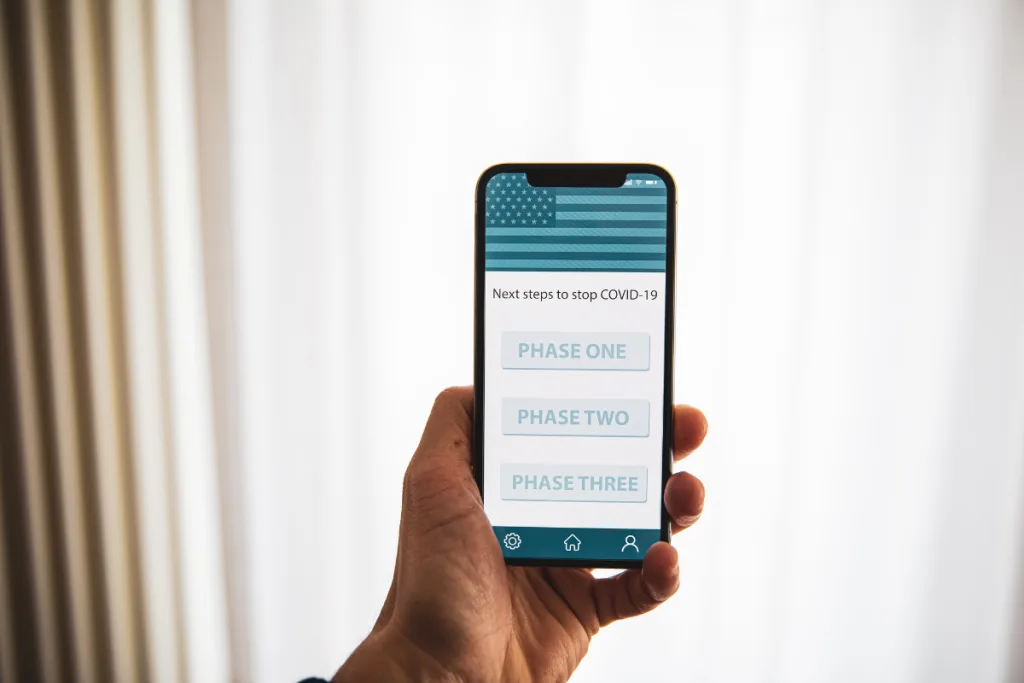 Explore Content Readability
Content readability is a significant determinant of user engagement among the best government website designs. Ensuring easy understanding of information is key to a well-designed website and leads to a more engaged citizenry.
While government agencies provide essential digital services, these services must be explained in plain language that visitors can easily understand. Clear typography and well-considered design elements are critical. Utilize tools that help calculate textual readability, making sure content on your new government CMS (Content Management System) meets the criteria for your specific user demographics.
Based on feedback from these tools, tweak your website content to ensure it is accessible and reader-friendly. Don't shy away from occasional website redesigns to improve the citizen experience.
Navigating municipal matters online shouldn't be a maze. A gov website should be as welcoming as town hall doors! With readability front and center, more community members can enjoy easy access to government, contributing to robust civic engagement and streamlined public services.
Mobile Optimization
In our increasingly digital world, where users access services and information online, a mobile-optimized government website design can make all the difference. Let's explore two key aspects:
Responsive design is the cornerstone of the best government website strategies. It ensures your web design is fluid and adapts to display perfectly on any screen, from desktops to mobile devices. This innovation enhances user experience and delivers your local government services to your fingertips anytime, anywhere.
A mobile-friendly site ensures a smooth navigation experience regardless of device. This creates an official website recognized by the brand's responsive and accessible presence, boosting public engagement.
In essence, website design for government should prioritize mobile optimization as a key component of its digital strategy. After all, citizens need access to government services, from news updates to bill payments, while on the move, and your homepage should cater to this demand, providing an excellent user experience.
Accessibility For All
In creating the best government website designs, equal accessibility is a non-negotiable. World Content Accessibility Guidelines (WCAG) offers a comprehensive guide for government agencies to develop digital services that are accessible to all, including those with disabilities. A well-designed website should not just focus on aesthetics but inclusivity too.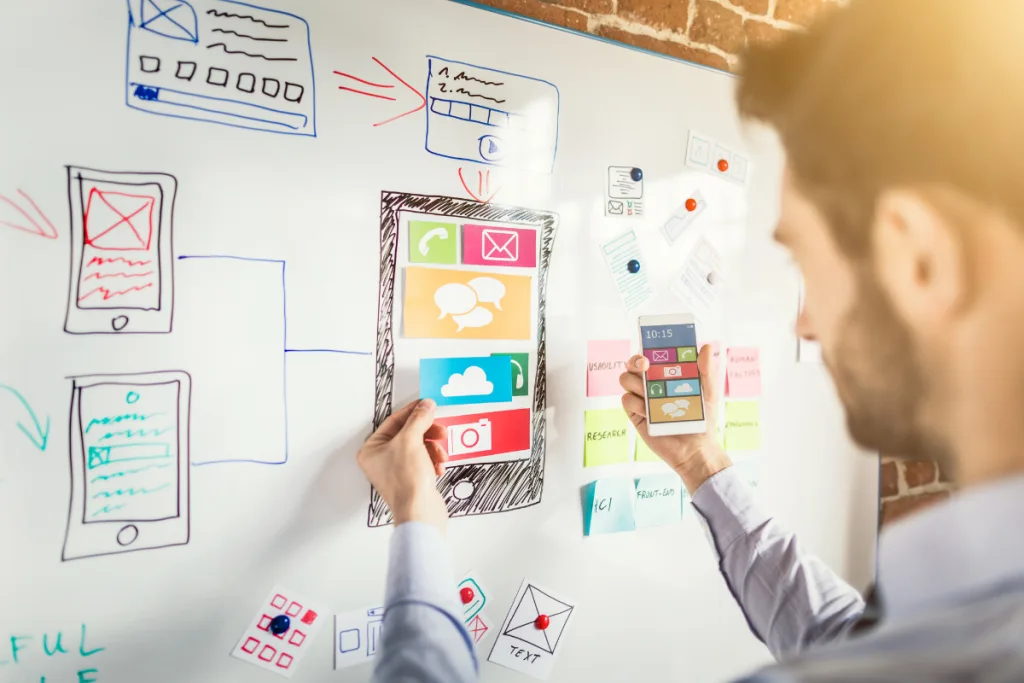 Start with simple changes: high contrast colors, large typography for those with a visual impairment, and captions for videos. Prioritize these features in your website redesign to make sure your government web design is usable and easy to navigate for everyone.
A website's primary function remains to inform and provide services. Adhering to WCAG, considering the specific user's needs, and crafting an interface that allows users to easily access online services should be the ethos of any responsive design. Push boundaries of what's expected from local government websites and build an inclusive digital city hall for your community.
Utilizing Efficient Online Services
Achieving the best government website design standards involves more than just aesthetics – the efficiency of online services is fundamental. Consider these strategies:
Reducing Load Time: Fast-loading web design is crucial. Ensure lightweight graphics and optimized content for speedy load times. Citizens don't want to wait to access their local government services.
Optimizing Forms: Enable citizens to contribute and connect easily. From public opinions to permit applications, ensure forms are user-friendly and mobile-device compatible.
Smooth Online Transactions: From paying fines to renewing licenses, online transactions should be as smooth as possible. Secure, straightforward procedures boost confidence in your government website and encourage repeated use.
A responsive, mobile-friendly, and accessible website signifies a forward-thinking government. Efficient online services that cater to the user experience establish trust and strengthen civic connections, making the official website an invaluable tool for both government agencies and the public.
User Feedback Mechanism
When designing for the government, crafting a user feedback mechanism is essential. This not only uplifts government services but also encourages community engagement.
Collecting User Feedback: Government agencies must prioritize gathering feedback. This could involve surveys, feedback forms, or a robust Comments section. These platforms directly relay users' insights, which is invaluable in improving the government web design.
Implementing Improvements: Executing the necessary amendments based on received feedback is essential. Users appreciate a government organization that listens, making them more likely to engage with their local government websites. Implement a feedback mechanism and regularly share updates based on users' ideas to keep them front and center.
The best government website designs are citizen-driven and service-oriented. Emphasize usability, prioritize users' needs, and provide channels for their voice. This creates a modern design that appeals to website visitors, fulfills their needs, and builds trust in your web presence.
Incorporating AI And Chatbots In Your Government Website Design
AI and chatbots are increasingly crucial in creating exceptional government website design. AI chatbots can swiftly address common queries, providing users with quick, accurate information. This improves the user experience on the official website and solidifies your standing as the best government website.
Chatbots relieve the workload on staff, effectively making government websites more efficient. Citizens can access key local government services around the clock, saving both their time and the government's resources.
A responsive, mobile-friendly website design is just the beginning. Propelling your web design into the next generation encompasses AI-infused chatbots, ensuring greater accessibility across mobile devices and smoother navigation. This creates a slick, user-focused interface that earns your online presence the worthy title of the best government website.
Ensure Data Security
When it comes to design for the government, no feature spells trust more than robust data security. Prioritizing cybersecurity is paramount in this digital era. Protect sensitive information using the best practices and latest tools for high government web design standards. This secures websites against threats and safeguards your public sector credibility.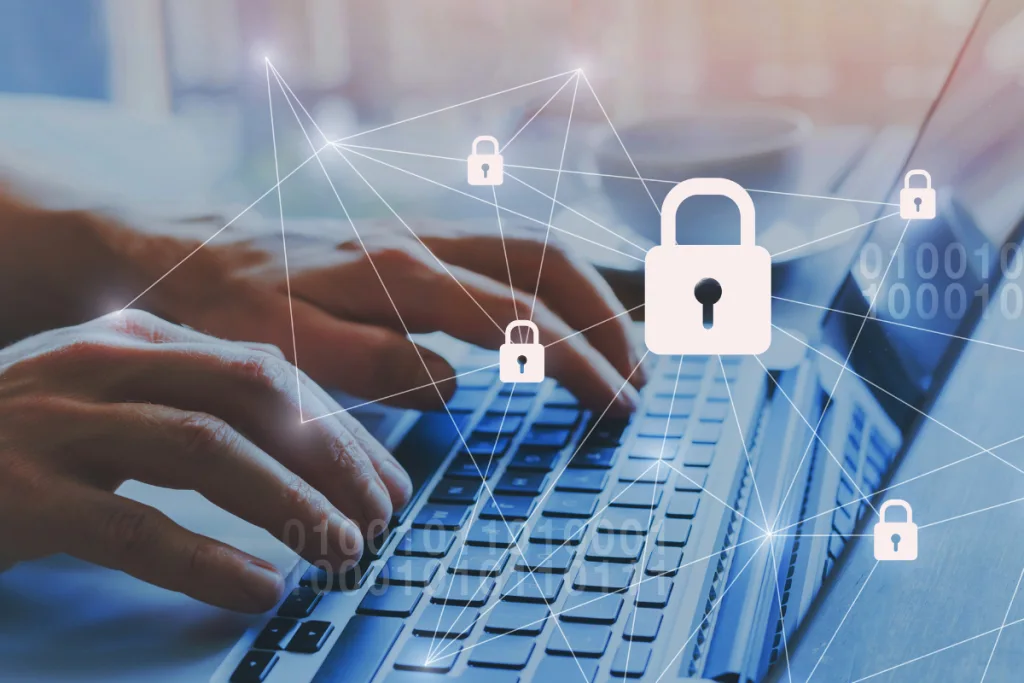 Demonstrating your attention to cybersecurity builds trust with website visitors. Ensure access to government services online is secure and stress-free, driving home the point that your local government websites are safe harbors.
Rise for government websites comes with maintaining a bulletproof web presence. With strong security measures in place, your government organization is guaranteed to provide the best government website designs while boosting citizens' confidence in their government's digital services.
In conclusion, by combining user-centric strategies in website design, government websites can radically enhance government-citizen relations. Navigating these responsive, mobile-friendly platforms becomes a satisfying journey, effectively driving engagement and solidifying the brand image of a trustworthy, user-focused local government. The best government websites mirror exactly this type of atmosphere.